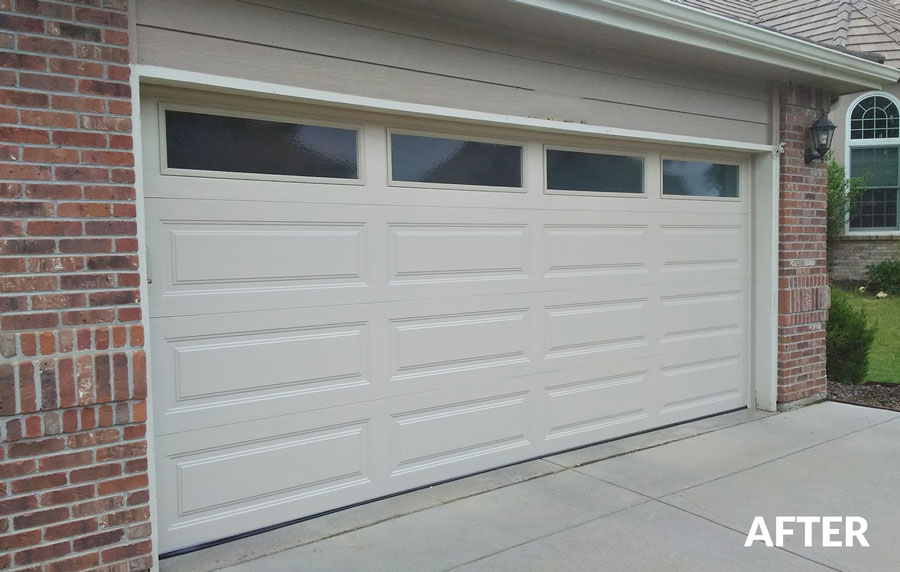 We installed a new insulated garage door, a 2″ Intellicore technology door with an R-value of 18.4. (R-value refers to the insulation value. In general, the higher the R-value the better insulation the door offers)
Below is energy usage data from the client, his notes as well as before and after pictures.
"Remember that I said that I noticed that my garage was significantly cooler in summer and warmer in winter? I'm a data guy, and I prefer hard facts over anecdotes and testimonials (despite my daughter's "complaining" that she's too hot in her bedroom over the garage when sleeping under all her favorite winter blankets).
Here's proof, courtesy of Xcel Energy, that we're now using less energy, even tho 2017 was warmer in summer and cooler in winter than 2016. I shaded the months since you installed the door.
We didn't change anything else (thermostat settings or other practices), so I attribute this savings to the garage door. Wow!
Clearly you exceeded my expectations, both for the product and the professional installation. Thank you.
Jed