When it comes to garage door installation companies, the choices can be overwhelming. The last time you checked your mail you probably had an envelope stuffed full of coupons and flyers from a wide variety of garage door "experts". With so many options, where do you even begin?
Since not all garage door companies are equal, you should start with these 10 criteria for selecting a garage door installation company:
1. Are they local?
If they are not located in your neighborhood, some garage door companies charge a trip fee just to assess the problem with your garage door at your home. That is before they even start any work. When calling, make sure to ask about this.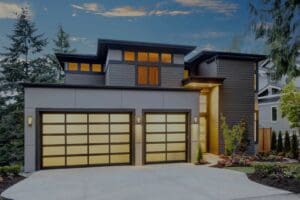 2. How long have they been in business?
Established garage door companies are established for a single reason: satisfied customers. Newer garage companies could be great, but they have more to prove. Some might take chances in order to do so, but it isn't worth your safety.
3. Are they affordable?
Some garage door companies charge a trip fee, as mentioned above, or try to sell you a more expensive garage door when more affordable one would work for you and your situation. Check out a few different companies' websites to see if they publish their prices. Do prices include installation, and what does installation include?
4. Are they authorized dealers of the major garage door brands?
The top brands in garage doors and garage door openers are Clopay, Genie, Liftmaster, and Craftsman, to name a few. The garage door company you select should be an authorized dealer of these major brands, to ensure the highest quality and dependability.
5. Do they use subcontractors or employ their own service technicians?
Employees of a business will be much more likely to be insured, background checked, drug screened, trained, and the best representatives of their brand. Look for companies with their own service technicians.
6. Do they have a good reputation/good reviews?
Start with the Better Business Bureau, then community lists such as Angie's List or check out their Google Places reviews. With reviews, the thing to look for is not whether or not they have negative reviews, because all companies have bad reviews.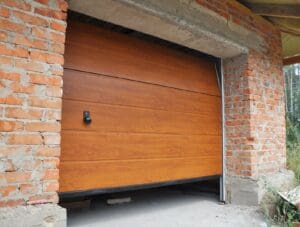 Even the best of companies are entitled to bad days, but more importantly, competitors often intentionally add bad reviews to the sites reviewing their rivals.
It's how they respond to the bad reviews that illustrates their passion for helping people with real garage door problems.
7. Are they easy to reach?
A service-oriented company such as a garage door installation company should have someone – a real, live person – available to answer the phone when customers call. They should be responsive to emails and comments left on social media outlets as well.
8. Do they have a guarantee?
After your Castle Rock garage door has been installed and the service technician takes off, do you have a guarantee from the company that the garage door will last? If something goes wrong, will they return to make it right without charging you? Top companies follow this as an industry best practice.
9. Are they truly garage door experts, or just trying to make sales?
If the garage door company is using employed service technicians rather than sub-contractors, chances are they are dedicated to educating and training their service techs to ensure they are knowledgeable and experienced. A good question to ask is: how many jobs are they required to complete as an apprentice before becoming a certified technician?
10. Do they have before and after pictures on their website?
This may seem like a minor detail, but as they say, "a picture is worth a thousand words." If you can see pictures of a garage door company's actual work, it's easier to trust that they will do a good job with your garage door.
Your Castle Rock garage door is one of the most expensive and important components of your home. When you need a new one, finding the best company to install it can seem overwhelming. But with a little research guided by our 10 tips, you will hopefully be able to save time, money, and stress.