Most Common Solutions For Noisy Garage Door
NOISY GARAGE DOORS
REGULAR MAINTENANCE
REPLACE BAD ROLLERS
END BEARING PLATES
GARAGE DOOR SERVICE AND REPAIR SOLUTIONS AVAILABLE NEAR YOU! SAME DAY SERVICE AVAILABLE.
Trouble Shooting Garage Door Not Closing
GARAGE DOOR OPENER WALK THROUGH
HERE IS THE BASIC GARAGE DOOR OPENER WALK THROUGH FOR A LIFTMASTER GARAGE DOOR OPENER. USE THE CODE 6409 TO VIEW IT. SAFETY EYE ADJUSTMENTS ARE THE MOST COMMON PROBLEM CUSTOMERS HAVE. THEY ARE REALLY EASY TO ADJUST YOURSELF AND DO NOT REQUIRE A TECHNICIAN. HOWEVER, IF YOU LIKE WE CAN SEND A TECHNICIAN OVER. OPENER SERVICE AND GARAGE DOOR INSPECTIONS ARE 29.00 AFTER DISCOUNTS.
SAFETY EYE ENGAGED
SAFETY EYES ENGAGED
Safety Eye Engaged. Adjustment Required:
     Although your Garage door And Garage Door Opener Should Be Serviced At Least Every Two Years Safety Eyes Adjustment is NEVER COVERED UNDER WARRANTY and Does NOT require A Qualified Garage Door Technician.
     We Recommend Having Your Door Serviced Though If you Have Not had It Done In Two Years To Insure That Everything Is Working Okay out Side Of your Safety Eyes.Garage Door and Garage Door Opener Service From One Clear Choice Includes Safety Eye Alignment and is Only 69.00 after Discounts.
SENSITIVITY ENGAGED
Sensitivity Engage. "Excessive Force On Close Command"
The Following Problems Can Result In Sensitivity Engaging and Keeping Your Door From Closing. ALL of the Below Conditions Require A Qualified Technician in Order To insure Repairs Are Done Correctly:
Pressure From an Object in The Doors Path That binds The Door. 
Pressure From Binding Caused From Failing Parts Such As End Bearing Plates and Rollers
Pressure From Springs That Are The Wrong Size.
PRESSURE FROM BINDING
Pressure From an Object in The Doors Path That binds The Door. 
Your Garage door Opener is Designed to Reverse if An Object is in The Way. When The Opener Feels Pressure Due To any Type Of Binding It Will Reverse So That It Does not Create An Unsafe Condition.
Pressure Can Come From Failing Parts. The Most Common Parts That Can Bind The Door Are Bad Rollers, Bad End Bearing Plates And Over Sized Springs or Kinked Springs.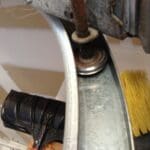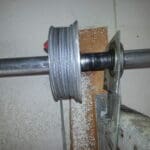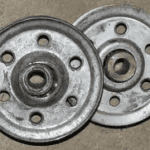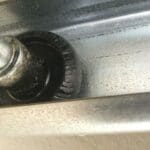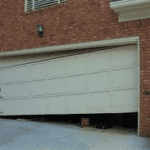 GARAGE DOOR OFF TRACK
Garage Door Off Track. Cables Off Drum. Rollers Out. Immediate Service Required:
in extreme cases Garage Doors Will Come Off Track. Usually The Opener Will Warn You by Not allowing The Garage Door To Close. The Garage Door Is At Risk Of Complete Failure. This Risk Becomes Imminent With Each Attempt. With Repeated Effort The Garage Door Cables Can Release From The Drum and the Garage Door Will Fall Off Track. DO NOT ATTEMPT TO FIX A DOOR OFF TRACK IF YOU ARE NOT A QUALIFIED TECHNICIAN. ATTEMPTING TO FIX THE GARAGE DOOR COULD CAUSE THE GARAGE DOOR CONDITION TO GET WORSE. THIS IS DANGEROUS AND COSTLY.
CLICK ON ANY OF THE LOGOS BELOW TO FOR MORE INFORMATION
GARAGE DOOR REPLACEMENT PRICING
Denver Garage Door Service, Repair And Replace Showroom.
THE ONLY COMPANY THAT POST GARAGE DOOR REPAIR PRICING IS ALSO THE ONLY COMPANY THAT HAS FOUR SHOWROOMS FOR YOU TO VISIT.
GARAGE DOORS CASTLE ROCK, CO.
GARAGE DOORS COLORADO SPRINGS, CO.
GARAGE DOORS LOVELAND, CO.
OVER 1000 POSITIVE REVIEWS
Locations
Contact Us or Visit One Of our Three Garage Door Showrooms:
    
NORTHERN COLORADO REVIEWS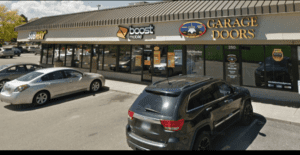 GARAGE DOORS LOVELAND COLORADO (NORTHERN COLORADO)
DENVER, COLORADO REVIEWS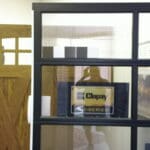 GARAGE DOOR SERVICE AND REPAIR IN DENVER, COLORADO

SOUTH DENVER REVIEWS
COLORADO SPRINGS REVIEWS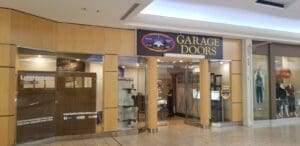 GARAGE DOORS AND GARAGE DOOR OPENERS IN COLORADO SPRINGS, COLORADO.

ABOUT US VIDEOS
ABOUT US VIDEO
Garage Door Service Repair and Replace Alpharetta/Roswell Garage Door And Entry Door Showroom
Garage Door Service Repair and Replace Kennesaw Garage Door And Entry Door Showroom