EMERGENCY GARAGE DOOR SERVICE
GARAGE DOORS BREAK. WE FIX THEM. FASTER. CHEAPER AND BETTER. AND …. WE WANT TO HELP!
UNLIKE OTHER COMPANIES WE WILL COME OUT GET YOUR GARAGE DOOR STABILIZED SO THAT YOU CAN FEEL SAFE IN YOUR HOME AND THEN ALLOW YOU TO USE UP TO 250.00 OF THE REPAIR COST TOWARDS A NEW GARAGE DOOR AT REGULAR PRICE.
GARAGE DOOR OFF TRACK REPAIRS ARE COSTLY AND USUALLY A RESULT OF PARTS THAT NEED TO BE REPLACED. GARAGE DOORS OFF TRACK SITUATIONS ARE CONSIDERED A COMPLETE SYSTEM FAILURE HOWEVER, THE SECTIONS MAY BE SAVED, BAD GARAGE DOOR PARTS CAN BE REPLACED AND IS CHEAPER IN MOST CASES THAN A NEW GARAGE DOOR.
UNEXPECTED REPAIRS CAN BE TOUGH. ONE CLEAR CHOICE WILL ALLOW SOME OF THESE REPAIR COST TO GO TOWARDS A NEW DOOR INSTALL. I AM UNAWARE OF ANYONE THAT DOES THIS.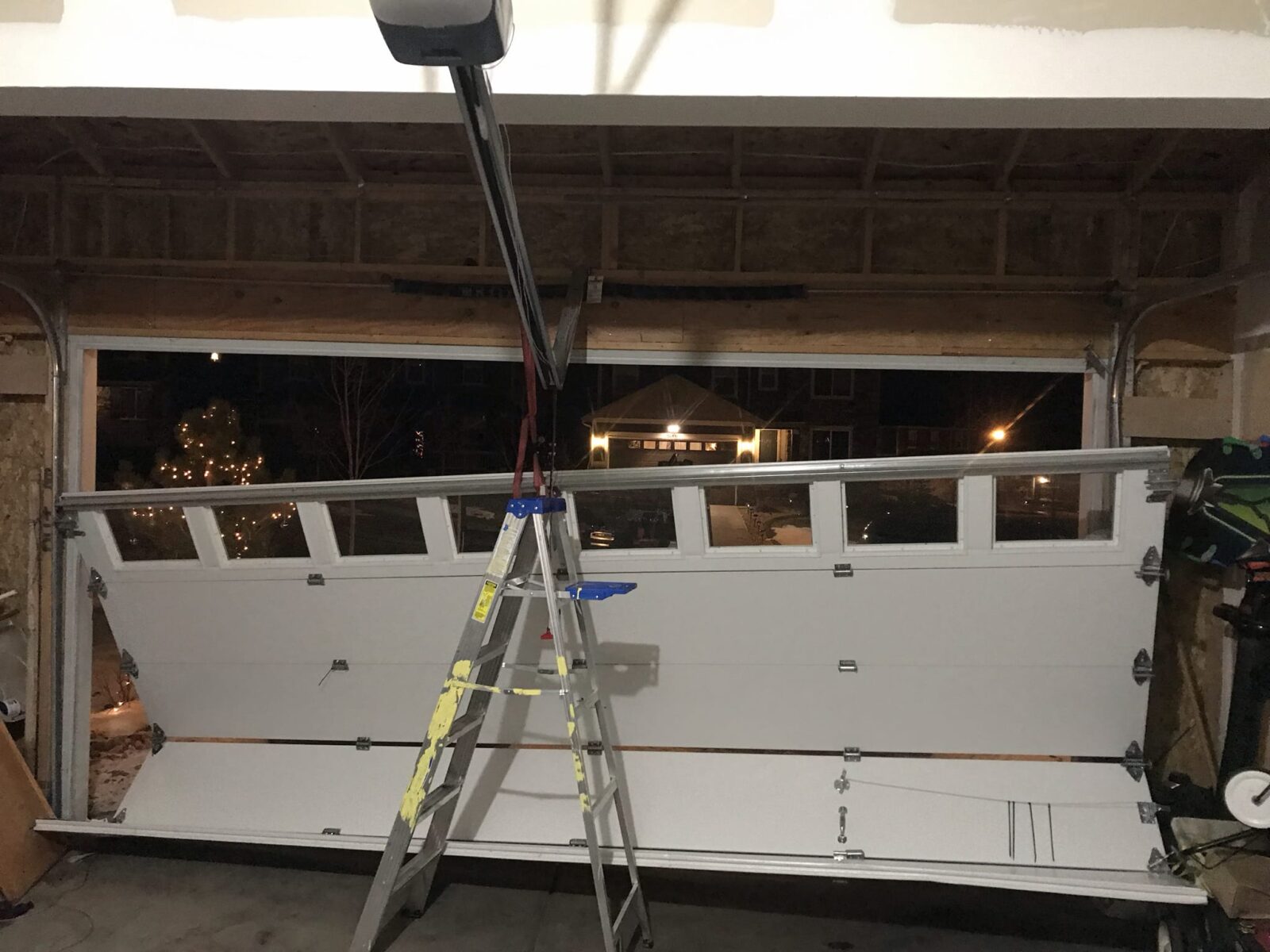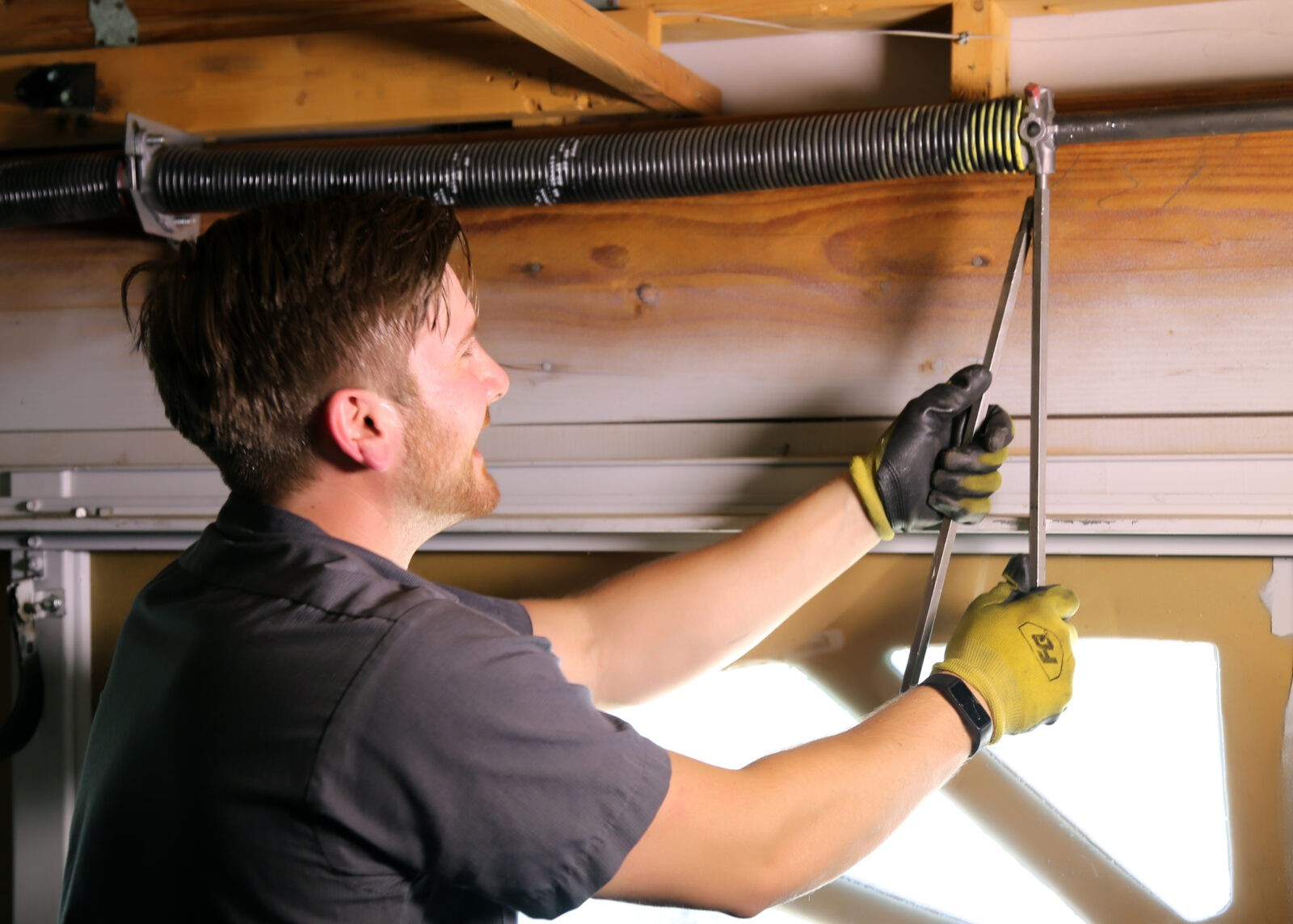 Emergency Garage Door Repairs
There can be many reasons for an emergency garage door repair. Garage doors Don't Break when you have Nothing Planned…..
Garage doors Break and Then you find out when you are leaving and late.
We offer garage door emergency services 24/7. Our staff is always on call to assist you.
For Immediate Assistance Call 303.565.6409
Top Emergency Garage Door Repairs
Here are some of the top emergency door repair situations our technicians see:
Broken Springs – car trapped in the garage
Garage Door Off Track- Garage door Is Unsafe, Unstable and Your Home Is Not Secured.
Damage Caused By Impact Damage From An Automobile
Complete Failure and Collapse Of The Entire Garage Door System
Emergency Service Diagnostic Fee is Applied. Our Technicians Keep Regular Business Hours. We Have To Pay Them Extra For After Hours Calls.

$75.00 between the hours of 6am- 9am and 5pm- 7pm
$250.00 Pre-Paid between the hours of 7pm-6am
This is in addition to any cost of repairs/parts that may be required. Coupons are Not Valid On Emergency Calls.
---
Non-emergency things you can check for:
Dead Batteries
Safety Eye Sensors out of alignment or dirty – door won't close properly, overhead light flashing?
Emergency Release disengaged – door won't open
Our technicians are able to troubleshoot your door problems, provide a solution and fix the problem, right on the spot*.
*Our technicians carry a large inventory of parts in the trucks. However, parts for a few custom/special order doors may be non-standard and would need to be ordered.
CLICK ON ANY OF THE LOGOS BELOW TO FOR MORE INFORMATION
We Have Developed A Reputation Of Being Honest, Value, Focused and Affordable. We Are The Only Garage Door Company To Post Pricing For Repairs and We Are Backed and Trusted By The People You Trust. Don't Take A Chance Make A Choice.
UP TO 250.00 IN REPAIR COST CAN GO TOWARD THE PURCHASE OF A NEW DOOR
NO ONE INSTALLS MORE GARAGE DOORS AND WE HAVE TWO GARAGE DOOR SHOWROOMS WITH MORE CHOICES THAN ANYONE ON DISPLAY.
ONE CLEAR CHOICE GARAGE DOORS IS A MASTER AUTHORIZED DEALER. THE INSTALLERS CLOPAY TRUST.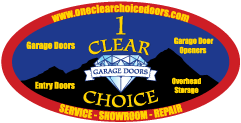 MAIN NUMBER 303-565-6409 HOW DID YOU FIND US?
OVER 1000 POSITIVE REVIEWS
Locations
Contact Us or Visit One Of our Three Garage Door Showrooms:
    
NORTHERN COLORADO REVIEWS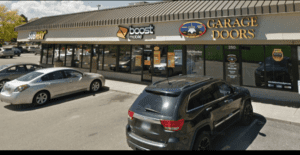 GARAGE DOORS LOVELAND COLORADO (NORTHERN COLORADO)
DENVER, COLORADO REVIEWS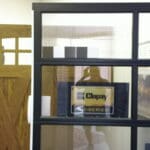 GARAGE DOOR SERVICE AND REPAIR IN DENVER, COLORADO

SOUTH DENVER REVIEWS
COLORADO SPRINGS REVIEWS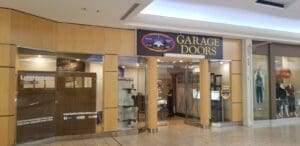 GARAGE DOORS AND GARAGE DOOR OPENERS IN COLORADO SPRINGS, COLORADO.

ABOUT US VIDEOS
ABOUT US VIDEO
FOUR CUSTOMER FRIENDLY SHOWROOMS. CREDIBILITY YOU CAN TRUST AND SHOULD EXPECT!
GARAGE DOORS CASTLE ROCK, CO.
GARAGE DOORS COLORADO SPRINGS, CO.
GARAGE DOORS LOVELAND, CO.
WE KNOW YOU HAVE A LOT OF CHOICES. WE ARE GRATEFUL FOR THE OPPORUNITY AND WE LOOK FORWARD TO BEING YOUR ONE CLEAR CHOICE FOR ALL YOUR GARAGE DOOR NEEDS.