Over 700 Verifiable, Real Reviews
One Clear Choice Garage Doors has over 700 verifiable reviews from third party consumer advocate sites including Google, Angie's List, Tom Martino, Dave Logan, Home Advisor (previously Service Magic) and Yelp.


285 reviews and overall 4.67/5

1191 followers and 27 customer reviews


Over 100 Google Reviews at our Denver location!
Over 50 Google Reviews at our Castle Rock location!
Over 30 Google Reviews at our Loveland location!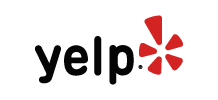 Customer Reviews
Garage Door Service Review
5 out of 5.0 Stars
I had a simple issue to fix my garage before the snow comes. I could have easily been taken advantage of and paid for things that were not necessary. However, Brad was completely honest and very helpful in fixing my problem quickly and without additional fees. It is a true pleasure to work with someone honest and trust worthy. I would recommend One Clear Choice to anyone needing help and expecting the best service. Thank you Brad
Ryan Lane via Google – Oct 2017
Garage Door Opener Installation Review
5 out of 5.0 Stars
Great experience: David Topete was prompt, courteous and professional.
I purchased a LiftMaster garage door opener. David installed the opener faster then expected and explained every detail of operation and maintenance. I would reccommend One Clear Choice to my friends and family because of the integrity this company has showed me. Thank you David.
Rochelle Davis via Google – October 2017
Garage Door Replacement, Englewood, CO Review
5 out of 5.0 Stars
We contacted One Clear Choice on recommendation of our son and also many positive reviews on nextdoor.com after being told by Aurora Door that our garage door needed replacing. A very nice and competent man named Eric was sent out and sure made our day when he told us the door could be fixed and did not need to be replaced. We sure appreciated his expertise and helping us save money including accepting a coupon toward the additional purchase of new garage door rollers which we thought we might need soon anyway. I will be telling all of my family and friends about One Clear Choice and the excellent work they did for us.
Maria K. via Yelp – 9/27/2017
Garage Door Repair, Brighton, CO Review
5 out of 5.0 Stars
I wanted to let everyone know what a great experience I had with this company. From the first person I spoke to in the office to the tech that came out and fixed my door.
They were honest and gave me a great deal and good service. I asked so many questions and Victor was patient and answered them all. It was good to know what i was paying for and to know that I understand what repairs were done.
I'm sure keeping their number so when and if I need a new door or repairs in the future I can call them!
Thanks so much!
Janie F. via Yelp – 1/18/2016
Broken Spring Repair Review
5 out of 5.0 Stars
Great company. They were quick to response to my request. The service technician John G. who came out today was amazing. He made contact before arriving to let us know he was on his way. When he arrived, he quickly found that we had broken springs and was very knowledgeable about the replacements and wear we could expect. He was also very observant and noticed that out rollers needed to be replaced as well. John G. was very efficient in his repairs and did such a wonderful job. I could not be happier with the professionalism and quality work he has done.
Becky Terlizzi via Google – May 2017
Garage Door Repair, Littleton, CO Review
4.0 Rating
The thing I like about One Clear Choice is they list their prices on their website. They also frequently have coupons in the Valpack mailers.
My garage broke and I was able to schedule an appointment for the following morning. They said between 10a and 12p, and they showed up at 11a. I appreciate when companies show up on time, so good job. I needed the springs replaced, and the repair guy said my drums were worn out (they're probably about 25 years old) and recommended I replace them. I agreed, so he fixed the spring and the drums, and the price was reasonable. The repairs took just under and hour. The repair guy was quick, friendly, and helpful. I would recommend One Clear Choice.
Mike B. via Yelp – 4/13/2017
Garage Door Repair, Brighton, CO Review
2.0 Rating
I had One Clear Choice out on Jan 8th to fix my garage door and my remotes that weren't working. The technician was very friendly and told me that everything was fixed and ready to go. A few days after he left, the remotes again stopped working and now I am parking outside again.
I called One Clear Choice and and they told me they were hesitant to come back out and that if they did, they would have to charge me for a new service call because, "If your remotes stop working, that's not on us". I thought this was poor customer service and I will be getting my garage fixed by another company.
I would not recommend One Clear Choice.
Dan B. via Yelp – 1/19/2017
One Clear Choice Response:
1/20/2017 Sorry. Dan we are glad to come out for warranty calls however we do like to give advance notice when there is a possibility that it is not a warranty. After looking at the records I can say that this would not likely be a warrant-able concern and it is really inconceivable that you could call another company out to fix your problem for Free which is the only way it would be cheaper than us. our opener service for a repeat customer is only 29.00 after discounts. You called originally with a safety eye adjustment problem on a opener that you have owned for 6-10 yr range. This opener was not installed by One Clear Choice. We offered to fix for you over the phone since we do not warranty safety eye adjustments, which is true of most companies because it does not require a technician and can become misaligned frequently, we always try to walk the customer through the repair when ever possible in order to save the customer time and money. You chose to have us come out and we adjusted your safety eye as agreed for 69.00. there was no mention of any problems with the remote. When you called back and explained the problem that you were having we felt that we could diagnose the problem as an engaged lock feature on your wall button. This would have taken five minutes at the most to walk you through. You were not interested in that and thought that we should come out and do it for free. We try to make it very clear that adjustments that do not require a technician are never covered by warranty and that we can always walk you through the problem on the phone. Generally this is a benefit to the customer as those adjustments can be done very easily and save the customer lots of time. At any rate I can't imagine paying another company to fix something that could have been fixed over the phone in five minutes or for only 29.00 if we came out is the best option. I guess I would just be careful to check if they will warranty the work they do on your remote. We have developed a reputation of honest value focused work that is affordable. Thank you for the opportunity and I am sorry that we fell short it truly is not our intention to frustrate you. I truly hope that this helps clear things up. Good luck to you and keep us in mind. Thanks again.
Chris Chapman, Owner of One Clear Choice
Garage Door Repair, Castle Rock, CO Review
5 out of 5.0 Stars
I used OneClearChoice in Castle Rock and was very pleased with their work. My phone call was answered right away, they arrived on time, and the price for the work was fair and competitive. My technician, Jacob, was clear and upfront about pricing for repairs. Hopefully, I don't have a need for repeat repair work anytime soon, but I would recommend them for future work if needed.
Kay S. via Yelp – 5/23/2017
New Garage Door Installation, Parker, CO Review
5 out of 5.0 Stars
I was pleasantly surprised how satisfied I was with this company. I used their Valpak coupon for the $499 garage door. They arrived on time. I was expecting a big upsell pitch for new rollers, springs track, etc. but no, he went right to it. At the end, I saw that he had installed all new rollers, springs track, etc. and I thought that this was going to turn into a $1000 bill. But no, the price didn't change. This is the first time in a long time that I didn't feel scammed by a contractor.
Tom W. via Yelp – 10/28/2016
Garage Door Openers, Denver, CO Review
1.0 Rating
I purchased two openers for my new build home clients and they get out to the property today to find out it's an 8foot door and want to charge me another $128 per door!!!! How unprofessional is that runaround!?!?
I am a Realtor, have been in the industry for 10 years. I have a list of pre-listing questions I ask on the phone before I come to the property so I am prepared and can manage expectations.
For the amount of business they do they would be well served with better questions up front.
Follow Up: Just received the invoice only hours after their installation.
They noted in RED ink that the garage door springs were considered failing and there's rust! Holy Shit, this is a BRAND NEW DOOR Installed by the builder less than one month ago. I saw it for myself and even opened it. this isn't even the case! WTH?
AND
They charged an additional $36 for coming out to the house, located in Arvada. Seriously!!!!!
Add insult to injury……
Chris G. via Yelp – 10/16/2015
Clear One Choice Response:
3/1/2016 Hey.
Thanks for the opportunity. It is not our intention to mislead. We try to cover the bases with our customers. Standard door sizes are 7′ high and that is what we quote for. We do charge additional for 8′ rails as most companies do to my knowledge. The red ink may have said that your springs were failing but not specifically due to rust but using rust as one of several situations that could have existed. I looked at your invoice and I did not see that concern noted. I was unaware of any of these concerns. I am sorry that we fell short of your expectations. it is truly frustrating as an owner to hear about this while browsing the internet four months after the fact instead of being able to respond to you directly. Please give me a call if you would like to talk this over and see if we can come to a solution so that you can feel confident in using our company.
Chris Chapman, Owner, One Clear Choice Garage Doors
Garage Door Springs Repair, Aurora, CO Review
5 out of 5.0 Stars
Ready for Christmas shopping Sunday morning garage spring broke.
Called these guys no extra charge for Sunday. They came out fixed it in 30 minutes and cost under $150.00. While he was here he checked everything and told me things to watch out for down the road.
Great kid very smart. Clear choice needs to keep him.
Thanks
Clifford R. via Yelp – 12/27/2015
Garage Door Repair, Littleton, CO Review
5 out of 5.0 Stars
Excellent company. Fast service, they show up when they say they will and what they say it will cost is what you are billed.
Paul M. via Yelp – 2/22/2016
Garage Door Repair, Wheat Ridge, CO Review
5 out of 5.0 Stars
Best prices in town! Quick professional and friendly.
Had a coupon from a competitor and they beat it! They have a low price guarantee !
Nicole B. via Yelp – 3/7/2016
New Garage Doors, Larkspur, CO Review
5 out of 5.0 Stars
John came out for the quote and had samples for all the options. It was only two weeks for the doors we ordered to come in, and Charlie came out on time and replaced two garage doors. they look beautiful. Great price and great quality doors. They beat Costco and I thought the finish was much better looking. I highly recommend this company!
Kathy B. via Yelp – 2/29/2016
New Garage Doors, Aurora, CO Review
5 out of 5.0 Stars
I researched three companies and One Clear Choice was who I decided to hire. I loved the fact that their prices are listed online (before any discounts you may receive via Valu-pak or other mailers). My three car garage door install was completed by Eric who was reliable and professional. I really appreciated how he tried to troubleshoot our garage door opener which had been having problems for several months. I decided to go with a new opener. After pricing it online, we bought it from One Clear Choice as their price was so reasonable including the install and we couldn't do the work ourselves for what they charged (worth it!). Our installer, John, was excellent as well and took the time to go over the system with us. I also want to compliment Gillian, the office manager, who provided us with our quotes and scheduled the work–she is very personable and professional. The company is clearly my One Clear Choice!
Angie S. via Yelp – 2/2/2016
Englewood, CO Review
5 out of 5.0 Stars
I used another company and I believed that other company overcharged. I called 1 Clear Choice to ask questions and they were really helpful. Really nice and great customer service.
Danielle M. via Yelp – 1/14/2016
New Garage Doors, Fort Collins, CO Review
5 out of 5.0 Stars
We had One Clear Choice come out and give us an estimate on replacing both of our garage doors. Ron was the tech. that arrived. He was probably one of the nicest people I've met. He was extremely knowledgeable and did not try to sell us on things we didn't need. We of course went with them for the install. Ron also installed the garage doors. He worked until nearly 8 pm to make sure the job was done. It was done perfectly, and he stayed to make sure he went over our new system with us and answer all of our questions. He was very patient, and you could tell he took pride in his work. He also never once acted like he was irritated that he was working so late (on a Friday). The garage doors are beautiful, extremely quiet and are holding up beautifully and aren't knocking around in this crazy wind storm we are having as I type this! I will definitely be recommending them!!
Amber E. via Yelp – 11/11/2015