GARAGE DOOR REPAIR LOVELAND. GARAGE DOOR REPLACEMENT LOVELAND. GARAGE DOOR OPENERS LOVELAND.
Frequently Asked Garage Door and Opener Questions
DON'T TAKE A CHANCE MAKE A CHOICE WE ARE BACKED BY OUR CUSTOMERS. BY CONSUMER ADVOCATES AND BY THE GARAGE DOOR INDUSTRY LEADERS. WE WILL NOT BE BEAT ON PRICE WE ARE THE ONLY COMPANY THAT POST PRICING AND WE HAVE A LOW PRICE GUARANTEE IN WRITING.
Loveland Garage Door Service, Repair And Installs. four Local Showrooms. Local Technicians. Backed By The Industry Leaders. That's Credibility You Can Trust!
GARAGE DOOR REPAIR NORTHERN COLORADO
GARAGE DOOR SERVICE IN
Loveland, Colorado.
  Finding A Good Garage Door Company In Loveland, Colorado.Can Be A Little Frustrating. Anyone That Has Gone To Google And Typed In " Garage Door Service Near Me" Or " New Garage Door Installations In Loveland, Colorado." or "Broken Spring Repair Loveland, Colorado." Knows That The Choices Are Endless.
    The Problem Comes When You Start To Call The Garage Door Companies Listed. You Get Cell Phones, Answering Services, People Saying "Hello" When They Answer The Phone.
     Is This What A Good Garage Door Company Should Look Like? NO! Quality Garage Door Companies Do Not Answer The Phone "Hello" or Send You to An Answering Service During Business Hours.
     Reputable Garage Door Companies Do Not Show Up On Google With An Address That Is In A Field.
   The Good News Is. Because There Is So Much Out There The Good Garage Door Companies Are Easy To Spot.
They Have Locations Outside Of The Home That You Can Visit.

They Have Marked Vehicles and Uniformed Employees.

They Answer The Phone Using The Name Of The Company.

They Have Reviews From Multiple Sources Not Just Google.

Really Good Ones Are Backed By the Industry Leaders

Really Good Ones Have Customer Friendly Showrooms With Knowledgeable Staff.

Really, Really Good Ones Post Pricing So That You Don't Have To Pay A Trip Charge to Find Out What Something Will Cost When You Know What You Want.
We know You Have A Lot Of Choices. We Aren't Perfect. No One Is But We Do Offer All Of The Above Qualities You Should Look For In A Garage Door Service Company. Credibility you Can Trust. Transparency You Should Expect. Loveland, Colorado.
We have Four Customer Friendly Showrooms In Colorado. Including Our Showroom In Denver, Colorado.
GARAGE DOORS COLORADO SPRINGS, CO.
GARAGE DOORS CASTLE ROCK, CO.
GARAGE DOORS LOVELAND, CO.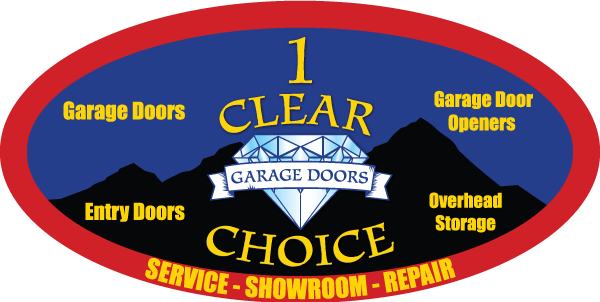 303-565-6409 HOW DID YOU FIND US?
OVER 1000 POSITIVE REVIEWS
Locations
Contact Us or Visit One Of our FOUR Garage Door Showrooms:
    
NORTHERN COLORADO REVIEWS
DENVER, COLORADO REVIEWS
SOUTH DENVER REVIEWS
COLORADO SPRINGS REVIEWS
Loveland garage doors Installed By:
One Clear Choice Garage Doors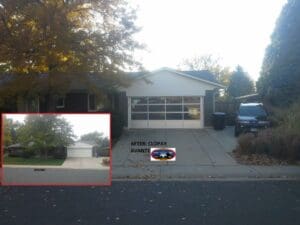 In Loveland Garage Doors are Installed by One clear choice Garage doors. The only company that post all of thier prices on garage doors and garage door openers. The Only Company that is recognized as The Clopay Garage Doors Master Authorized Dealer. The Only Company That Can Offer The Clopay Gold Bar Warranty that comes with The Lifetime Warranty On Springs, Rollers, And Hinges.   The Only Company In Colorado Backed By LiftMaster garage Door Openers with The Recognition as a LiftMaster Provantage Dealer. The Only Company in Colorado that has Over 800 Positive Reviews From Sites Like Home Advisor, Angies List, Tom Martino, Dave Logan, and Google. The Only Company to Post Prices on GOOGLE. The clear choice for garage door repair, maintenance and replacement services.Our goal is to deliver the best value and quality workmanship for all your garage door service needs. We are easy to find just Google Loveland Garage Doors..
Locally dispatched technicians at your service 24/7.
Visit our Loveland Showroom!
270 E. 29th St.
Loveland, CO 80538
970-235-2887 google organic

(970)-833-1622 google ads
(970) 289-0679 Google Places
Over 1000 verifiable, real reviews from One Clear Choice customers. Read reviews here.