Garage Door Spring Repair Pricing:
DON'T TAKE A CHANCE. MAKE A CHOICE.
GARAGE DOORS BREAK WE FIX THEM. FASTER. CHEAPER BETTER AND ….WE WANT TO HELP!
UNLIKE OTHER COMPANIES WE WILL COME OUT GET YOUR GARAGE DOOR STABILIZED SO THAT YOU CAN FEEL SAFE IN YOUR HOME AND THEN ALLOW YOU TO USE UP TO 150.00 OF THE REPAIR COST TOWARDS A NEW GARAGE DOOR AT REGULAR PRICE.
GARAGE DOOR SPRING REPAIRS ARE COSTLY AND USUALLY A RESULT OF AN AGING SYSTEM AND RESPONSIBLE FOR FAILING PARTS THAT NEED TO BE REPLACED. GARAGE DOORS BROKEN SPRING SITUATIONS ARE CONSIDERED A COMPLETE SYSTEM FAILURE HOWEVER, THE SPRINGS CAN BE REPLACED, BAD GARAGE DOOR PARTS CAN BE REPLACED AND IS CHEAPER IN MOST CASES THAN A NEW GARAGE DOOR.
UNEXPECTED REPAIRS CAN BE TOUGH. ONE CLEAR CHOICE WILL ALLOW SOME OF THESE REPAIR COST TO GO TOWARDS A NEW DOOR INSTALL. I AM UNAWARE OF ANYONE THAT DOES THIS.
MATERIAL SHORTAGE ALERT
We Have Springs NOW. Call For Scheduling.
Spring Prices are Subject To Change. Website Pricing May Not Be Accurate. Please Call For Accurate Pricing.
We Will Always Do Our Best For You. Thank You For Your Business.
Sincerely, 
Chris Chapman
Owner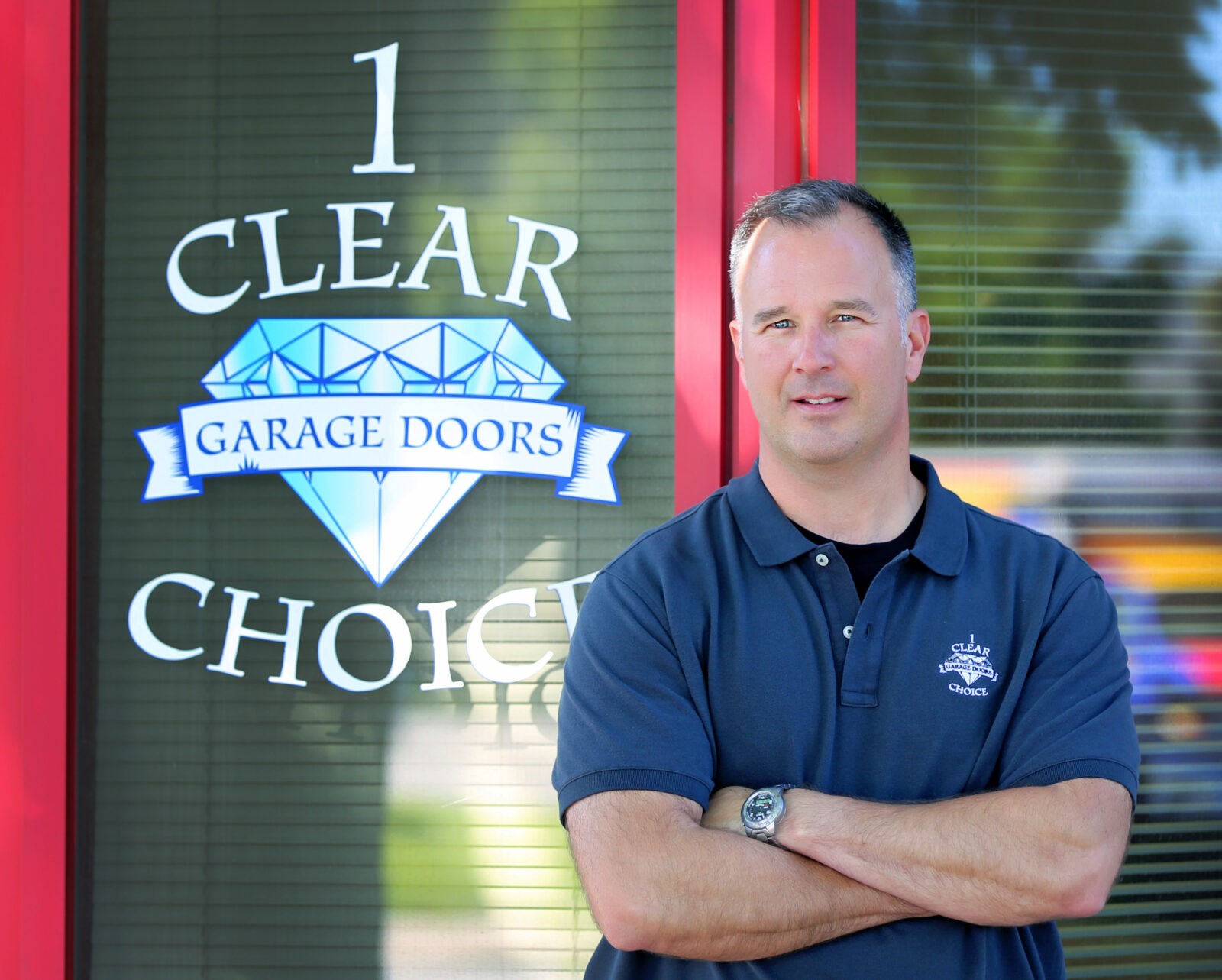 NOW MORE THAN EVER YOU NEED A COMPANY THAT YOU CAN TRUST. DON'T TAKE A CHANCE. MAKE A CHOICE
TORSION SPRING and EXTENSION SPRING REPLACEMENT PRICING
One Clear Choice Garage Doors Is The Only Company That Publishes Garage Door Spring Replacement Pricing. We Have Several Packages To Choose From Based On Your Needs. Customers Love Our "Best Value Garage Door Spring Packages" That Virtually Eliminate The Chance That You Will Ever Pay For A Replacement Spring Again at An Affordable Price.
Our Clear Choice 20-20-2 Offers Customers a Twenty Year Warranty On The Spring, Twenty Year Warranty on The Labor and A Two Year Service Agreement. This Warranty Pays Off Because We Can Guarantee That You WILL Use It and We Will Be Coming Out To Not Only Change Your Springs When they Break But You Will Not Pay Labor and You Will Get A Free Garage Door Service. This Package Is Affordable and Is 400.00 Less Than Other Extended Life Garage Door Spring Packages.
We Have Extended Life Zinc Alloy Springs That Are Expected To Last 25% Longer Than Oil Tempered Springs So We Expect Them To Last 14-17 Years But Sometimes Springs Break When Not Expected. Any Time One Spring Breaks We Will Replace Both Springs For Free And Provide A Free Garage Door Service For The Next 20 Years.
Customers Also Love The Lifetime -10-2 Spring Package. This Package Offers A Lifetime Warranty On the Spring, a 10 year Warranty On The Labor and A Two Year Retention/ Service. The Average Spring Last 7-9 years. With This Package If The Spring Does NOT Last Longer Than The Average Life Cycle We Will replace the Springs At No Cost To You and Service Your Garage Door.
We Have Less Expensive High Value Spring Packages With 10 Years On The Spring and 10 years on The Broken Spring Labor as Well as A Five Year On The Garage Door Spring and Five Year On The Labor Depending On What Works Best For You. 
CLICK IMAGE TO OPEN PRICING IN NEW TAB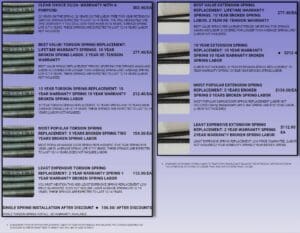 WAYNE DALTON TORQUE MASTER SPRING REPLACEMENT SOLUTION
    ONE CLEAR CHOICE WAYNE DALTON TORQUE MASTER SPRING REPAIR SOLUTIONS AND PRICING FOR STANDARD TORSION CONVERSIONS THAT REQUIRE ONLY ONE SPRING. THE FOLLOWING ITEMS ARE INCLUDED FOR THE PRICING BELOW:
 TORSION TUBE, 1 SET OF DRUMS, 1 SET OF CABLES,  ONE SET OF END BEARING PLATES, ONE CENTER BEARING PLATE AND ONE TORSION SPRING, LABOR TO TEAR DOWN REBUILD AND BALANCE THE TORSION ASSEMBLY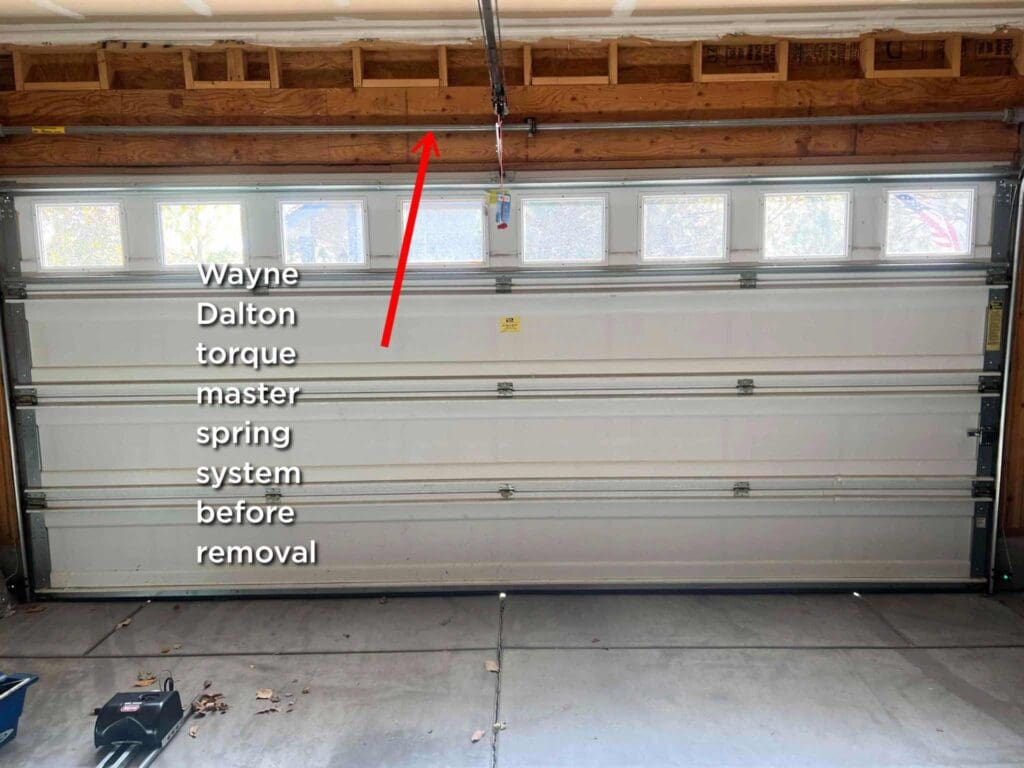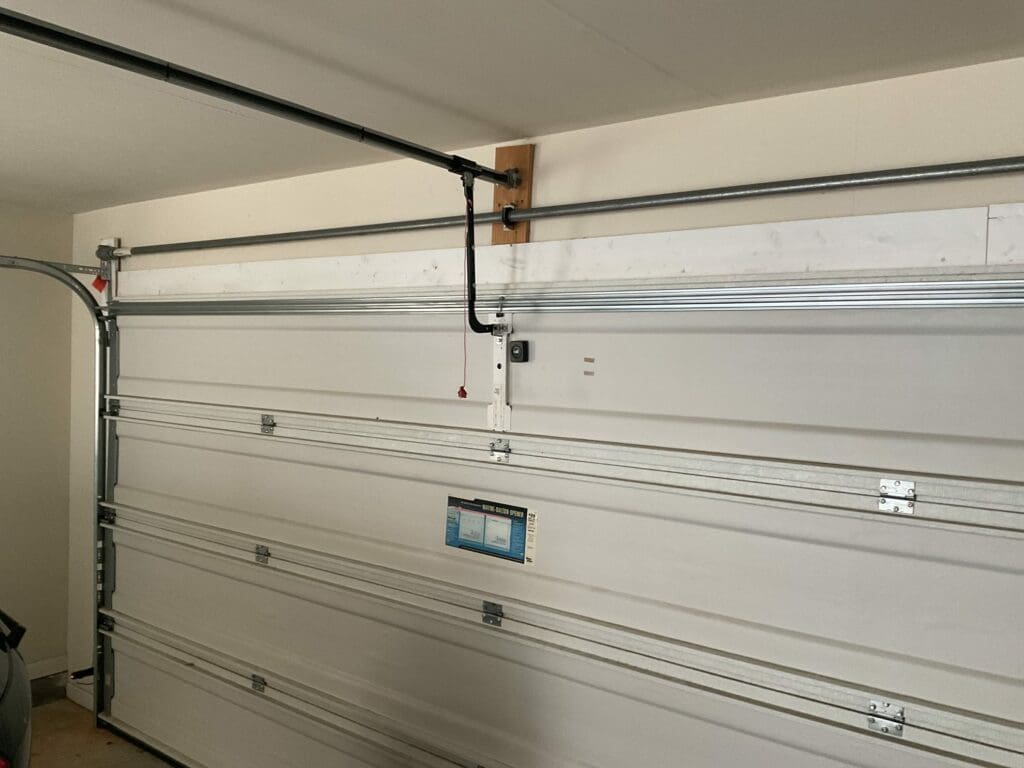 | | | |
| --- | --- | --- |
| Internal Name | Summary | Total Price |
| WD and EXTENSION CONVERSION 5YR SPRING 5YEAR LABOR WARRANTY | CONVERSION TO A STANDARD TORSION SYSTEM 5YR SPRING 5YEAR LABOR WARRANTY | $709.52 |
| WD and EXTENSION CONVERSION 10YR SPRING 10YEAR LABOOR WARRANTY | CONVERSION TO A STANDARD TORSION SYSTEM 10YR SPRING 10YEAR LABOR WARRANTY | $799.82 |
| WD and EXTENSION CONVERSION LIFETIME SPRING 10YEAR LABOR WARRANTY | CONVERSION TO A STANDARD TORSION SYSTEM LIFETIME SPRING 10YEAR LABOR WARRANTY AND FREE 2 YEAR RETENTION. | $970.80 |
CLICK ON ANY OF THE LOGOS BELOW TO FOR MORE INFORMATION
GARAGE DOOR SERVICE AND REPAIR SOLUTIONS AVAILABLE NEAR YOU! SAME DAY SERVICE AVAILABLE.
NO ONE INSTALLS MORE GARAGE DOORS AND WE HAVE FOUR GARAGE DOOR SHOWROOMS WITH MORE CHOICES THAN ANYONE ON DISPLAYS
FAILING SPRINGS CAN CAUSE STRESS ON GARAGE DOOR OPENERS.
 GARAGE DOOR OPENERS CAN BREAK WHEN PUT UNDER EXTREMES STRESS. IN MOST CASES OPENERS WILL WORK FINE IF SPRINGS ARE REPLACED QUICKLY, HOWEVER GARAGE DOOR OPENERS WILL FAIL IF FAILING SPRINGS ARE IGNORED.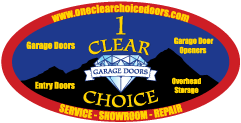 MAIN NUMBER 303-565-6409 HOW DID YOU FIND US?
FOUR CUSTOMER FRIENDLY SHOWROOMS. CREDIBILITY YOU CAN TRUST AND SHOULD EXPECT!
GARAGE DOORS CASTLE ROCK, CO.
GARAGE DOORS COLORADO SPRINGS, CO.
GARAGE DOORS LOVELAND, CO.
OVER 1000 POSITIVE REVIEWS
Locations
Contact Us or Visit One Of our Three Garage Door Showrooms:
    
NORTHERN COLORADO REVIEWS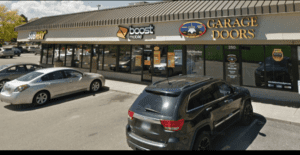 GARAGE DOORS LOVELAND COLORADO (NORTHERN COLORADO)
DENVER, COLORADO REVIEWS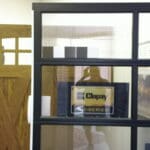 GARAGE DOOR SERVICE AND REPAIR IN DENVER, COLORADO

SOUTH DENVER REVIEWS
COLORADO SPRINGS REVIEWS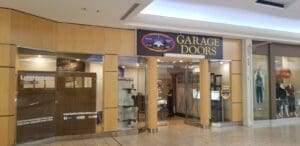 GARAGE DOORS AND GARAGE DOOR OPENERS IN COLORADO SPRINGS, COLORADO.

ABOUT US VIDEOS
ABOUT US VIDEO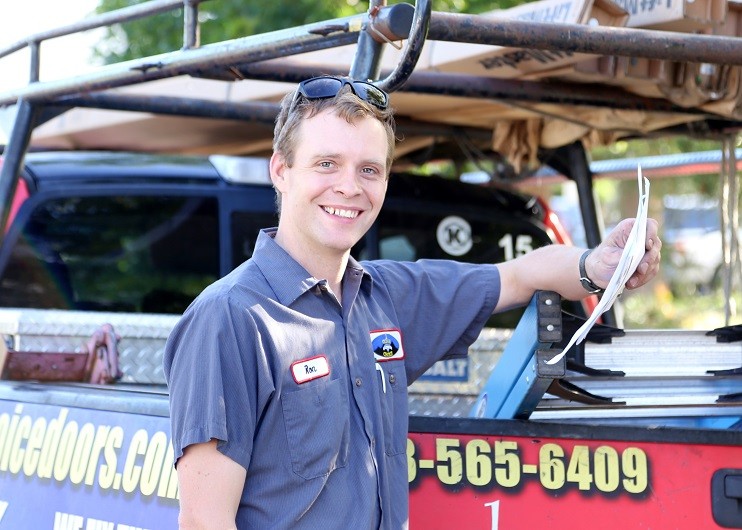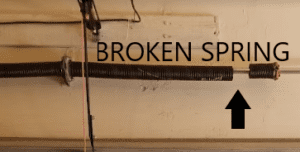 Broken springs are one of the most common garage door repairs.
Garage door springs last about 7-9 years on average, which is about 10,000 cycles (opening/closing) at about 4 times per day.
Weather changes with big temperature fluctuations, common in Colorado, often bring in a flurry of phone calls about broken springs.
If your garage door needs repair, give us a call 303.565.6409, we can help.
---
*$150 tear down and rebuild labor is for standard residential doors only. Please call us at 303.565.6409 for a quote on non-standard door service.
If you are not sure whether you have a standard or non-standard door give us a call, we can walk through it with you.
STANDARD TORSION SPRING SIZES ON OUR TRUCKS ARE 2″ IN DIAMETER.  COMBINATIONS MAY BE USED TO BALANCE YOUR GARAGE DOOR PROPERLY. OUR TRUCK STOCKED SPRINGS ARE EXPECTED TO WORK ON MOST RESIDENTIAL GARAGE DOORS. HOWEVER, WE CAN CONVERT YOUR EXISTING NON STANDARD SPRING SYSTEM TO STANDARD AS WELL AS PROVIDE SPECIAL ORDER SPRING SIZES THAT ARE NOT AS COMMON. 
WE KNOW YOU HAVE A LOT OF CHOICES. WE ARE GRATEFUL FOR THE OPPORUNITY AND WE LOOK FORWARD TO BEING YOUR ONE CLEAR CHOICE FOR ALL YOUR GARAGE DOOR NEEDS.
  We have Built Our Reputation On Being An Honest, Value Focused Company That Is Affordable. However, A Garage Door Failure Is Unpredictable and Even The Smallest Repairs May Challenge A Budget If It Hits At The Wrong Time. Additionally, Garage Door Parts Are ALL Cycle Life Parts And Eventually Need To Be Replaced. To Fix Your Garage Door Right You Will Usually Have Other Problem Areas That Are Not Part Of the Immediate Problem But Put Your Door At Risk For Future Problems.
     If You Replace All Your Cycle Life Parts That Are Past Age And Life Expectancy You Give Yourself the Best Chance Of Not Having To Call For Costly Unexpected Repairs In the Future.
     We usually Do Not See Customers For 7-9 years Except for Maintenance. However, When Cycle Life Parts Are NOT Replaced We Get To Know Those Customers Pretty Well as We Change Parts That Move From "past Life Expectancy" to "Complete Failure"!
    Now Through Green Sky We Can Help Make That Decision Easier.  If You Want Us to Just Fix the Initial Problem, We Understand But If you Would Like To Complete Your Repairs As Recommended. Then This May Be A Great Option For You To
Prevent Additional Damage

Prevent Additional Cost

Prevent Additional Loss Of Time Waiting For A Technician To Fix Something That Could Be Fixed In One Trip.