DON'T TAKE A CHANCE. MAKE A CHOICE.
Garage Door Spring Repair Pricing:
THIS SUCKS! WE WANT TO HELP!
UNLIKE OTHER COMPANIES WE WILL COME OUT GET YOUR GARAGE DOOR STABILIZED SO THAT YOU CAN FEEL SAFE IN YOUR HOME AND THEN ALLOW YOU TO USE UP TO 150.00 OF THE REPAIR COST TOWARDS A NEW GARAGE DOOR AT REGULAR PRICE.
GARAGE DOOR SPRING REPAIRS ARE COSTLY AND USUALLY A RESULT OF AN AGING SYSTEM AND RESPONSIBLE FOR FAILING PARTS THAT NEED TO BE REPLACED. GARAGE DOORS BROKEN SPRING SITUATIONS ARE CONSIDERED A COMPLETE SYSTEM FAILURE HOWEVER, THE SPRINGS CAN BE REPLACED, BAD GARAGE DOOR PARTS CAN BE REPLACED AND IS CHEAPER IN MOST CASES THAN A NEW GARAGE DOOR.
UNEXPECTED REPAIRS CAN BE TOUGH. ONE CLEAR CHOICE WILL ALLOW SOME OF THESE REPAIR COST TO GO TOWARDS A NEW DOOR INSTALL. I AM UNAWARE OF ANYONE THAT DOES THIS.
MATERIAL SHORTAGE ALERT
DUE TO RAW STEEL MATERIAL SHORTAGE WITH NO END IN SIGHT. THE AVAILABILITY OF SPRINGS HAS BECOME UNPREDICTABLE.
We Have Springs NOW. Call For Scheduling.
Spring Prices are Subject To Change. Website Pricing May Not Be Accurate. Please Call For Accurate Pricing.
There Is A Raw Materials Shortage. More Specifically There Is A Steel Shortage. This Shortage Has Made It Impossible To Predict How Long Existing Garage Door Spring Inventory Will Be Available and How Long Until Quantities Can Be Replenished.
Many Of Our Competitors Are Already Sending Customers Our Way Because They Have Ran Out Of Springs.
Spring Prices Will Not Be Stable. For The First Time We Can Not Guarantee Our Website Pricing Is Correct.  Until Steel Production Increases Spring Prices Will Be Based On Availability and Market Value.
We Will Always Do Our Best For You. Thank You For Your Business.
Sincerely, 
Chris Chapman
Owner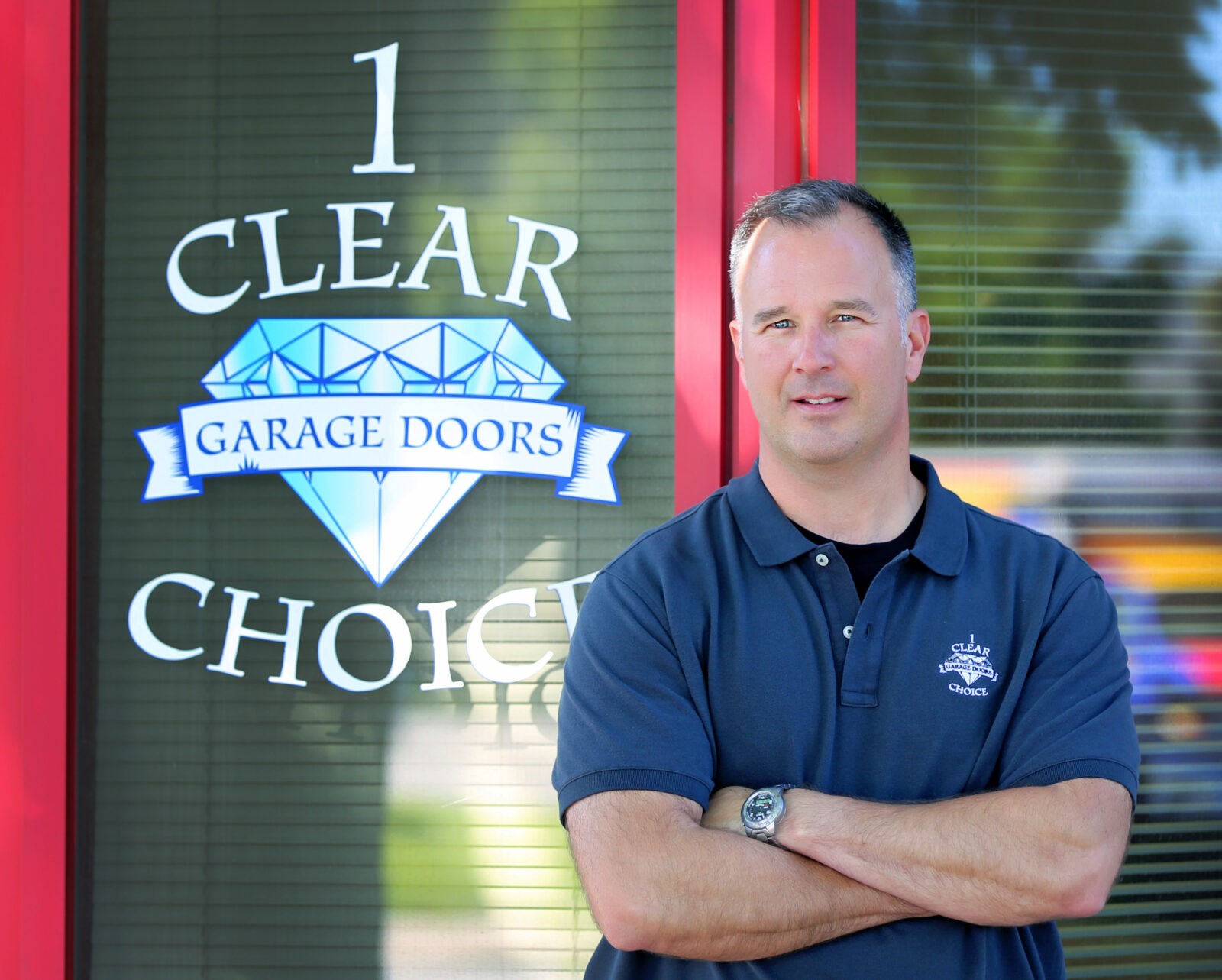 NOW MORE THAN EVER YOU NEED A COMPANY THAT YOU CAN TRUST. DON'T TAKE A CHANCE. MAKE A CHOICE.
TORSION SPRING ONLY
EXTENSION SPRINGS
Tab Content
ARTICLE-STEEL SHORTAGES
High Steel Prices Challenging Manufacturers, Consumers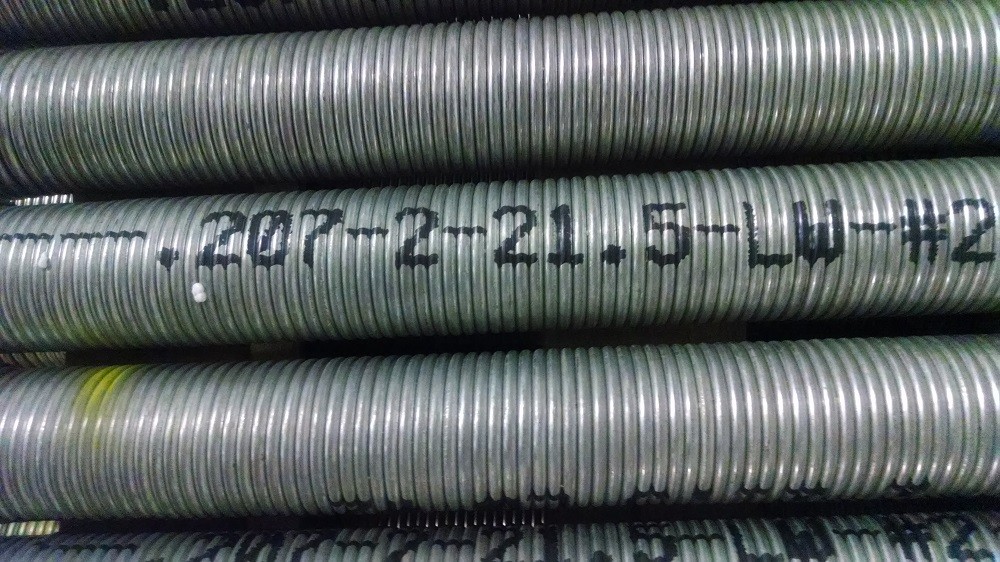 By Charlie McCarthy    |   Wednesday, 15 September 2021 09:56 AM
Steel and aluminum prices are at their highest levels in years, presenting a challenge for U.S. companies already struggling to make enough products, The Wall Street Journal said.
Executives told The Wall Street Journal that their companies have hired more people to seek out available supplies, and the businesses have been forced take what steel they can get.
Rising costs have forced Campbell Soup Co. to pay more to get the cans for its soups, Peloton Interactive to pay more for stationary bike parts, and Steelcase to pay more to make metal desks and filing cabinets, the Journal said Wednesday.
Car makers such as Ford Motor Co. and General Motors also are coping with higher prices.
"It's crazy for steel," Brian Nelson, president of HCC Inc., which sells large metal accessories to tractor manufacturers, told the Journal. "I can't even get material at times."
A ton of steel that cost $560 in September for both 2019 and 2020 was estimated to cost $1,940 at the start of this month, based on a Midwest steel index calculated by CRU Group.
The price of steel and iron nearly doubled in August from the year before, according to a U.S. government index tracker. That was the biggest relative increase since records began in the 1920s.
Consumers are feeling the effects already, especially for products such as cars and appliances. Labor Department data showed household appliance prices rose by 6.8% in August, the highest year-over-year increase in a decade.
The $5.9 trillion U.S. manufacturing sector has been struggling with a shortage in semiconductor chips, logistical problems, and scarce labor, the Journal said.
Steel prices are rising because of high demand for manufactured goods, according to trade groups representing manufacturers.
Tariffs on imported steel that were implemented by the Trump administration, and continue under the Biden administration, also are contributing to the higher steel prices, Kip Eideberg, the head of government relations for the Association of Equipment Manufacturers, told the Journal.
"They could remove the tariffs tomorrow if they wanted to," Eideberg said.
Manufacturers are accepting nonstandard metal sizes, bulking up their supply-chain teams, increasing prices, and turning to imports to keep production going, the Journal reported.
"We are having to be flexible to a level we have never been before," Richard Dix, the head of supply chain for one of the largest independently owned farm equipment companies in North America, Kinze Manufacturing, Inc., told the Journal. "If I prefer my steel in 10-foot chunks, I may have to buy it in 12-foot chunks and cut off two for scrap."
Steel buyers said U.S. producers could boost production by restarting idled plants.
Projections by analysts say China, which makes more than half the world's steel, will decrease its production as it tries to cut carbon emissions.
CLICK ON ANY OF THE LOGOS BELOW TO FOR MORE INFORMATION
GARAGE DOOR SERVICE AND REPAIR SOLUTIONS AVAILABLE NEAR YOU! SAME DAY SERVICE AVAILABLE.
NO ONE INSTALLS MORE GARAGE DOORS AND WE HAVE FOUR GARAGE DOOR SHOWROOMS WITH MORE CHOICES THAN ANYONE ON DISPLAYS
FAILING SPRINGS CAN CAUSE STRESS ON GARAGE DOOR OPENERS.
 GARAGE DOOR OPENERS CAN BREAK WHEN PUT UNDER EXTREMES STRESS. IN MOST CASES OPENERS WILL WORK FINE IF SPRINGS ARE REPLACED QUICKLY, HOWEVER GARAGE DOOR OPENERS WILL FAIL IF FAILING SPRINGS ARE IGNORED.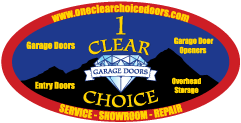 MAIN NUMBER 303-565-6409 HOW DID YOU FIND US?
FOUR CUSTOMER FRIENDLY SHOWROOMS. CREDIBILITY YOU CAN TRUST AND SHOULD EXPECT!
GARAGE DOORS CASTLE ROCK, CO.
GARAGE DOORS COLORADO SPRINGS, CO.
GARAGE DOORS LOVELAND, CO.
OVER 1000 POSITIVE REVIEWS
Locations
NORTHERN COLORADO REVIEWS
DENVER, COLORADO REVIEWS
SOUTH DENVER REVIEWS