The garage door is often the initial feature people notice when pulling up to your home, acting as your home's first impression. In order to provide your home with the greatest curbside appeal, it is important that your garage door isn't stuck in the past. There are new exciting trends in garage doors to avoid the cookie cutter effect in your neighborhood. From the simple and modern to the avant-garde, here are some exciting garage door designs that are taking off.
The newest, modern style doors, are being designed with thin vertical wooden slats. Occasionally adorned with fine offset windows, these give the immediate impression of timeless taste.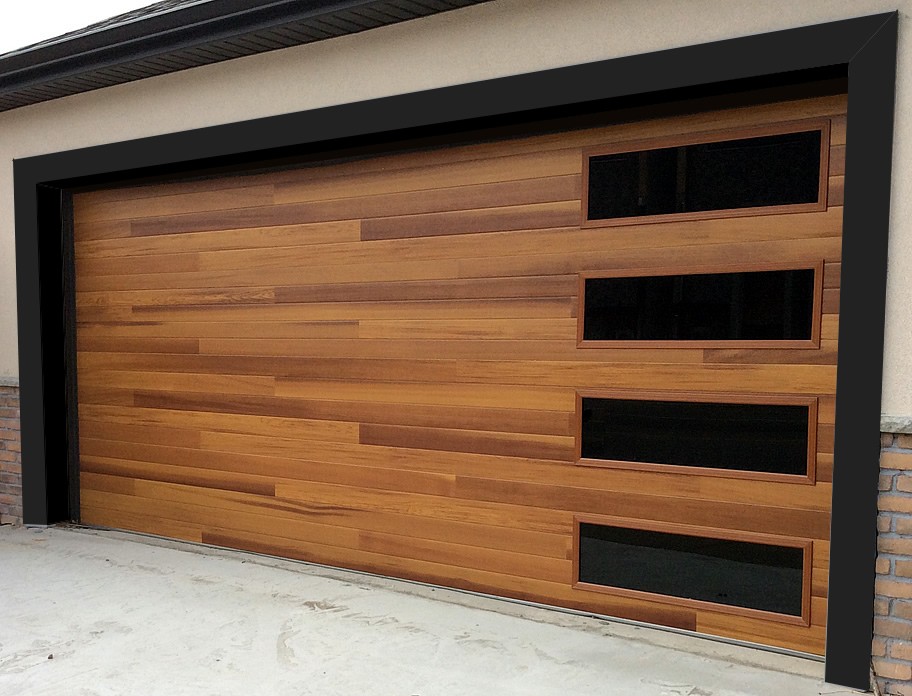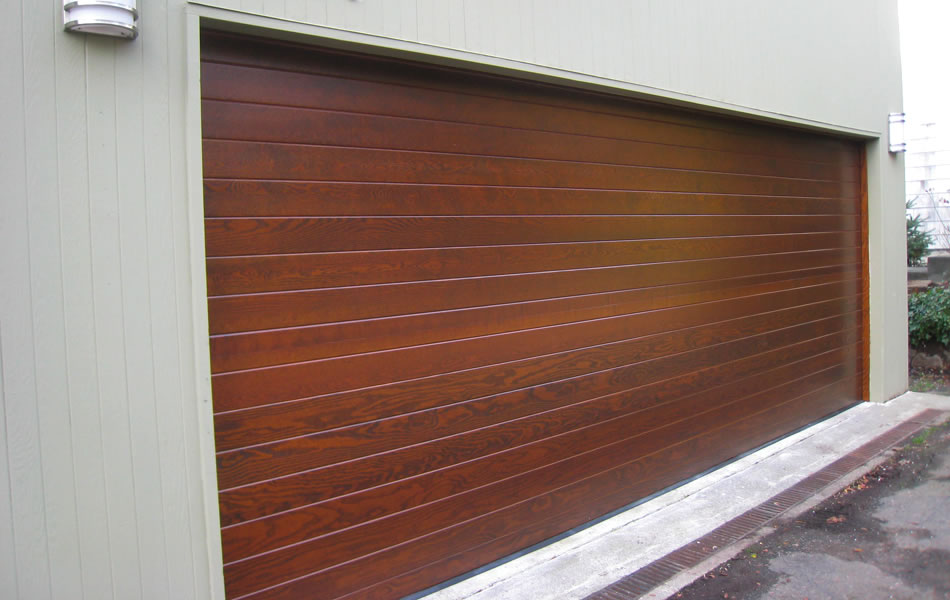 Symmetry is gaining a lot of popularity among contemporary homeowners. Straying from the traditional, these doors are made almost entirely of a single material in a design that is consistently repeated. These doors lend your home an air of order and simplicity.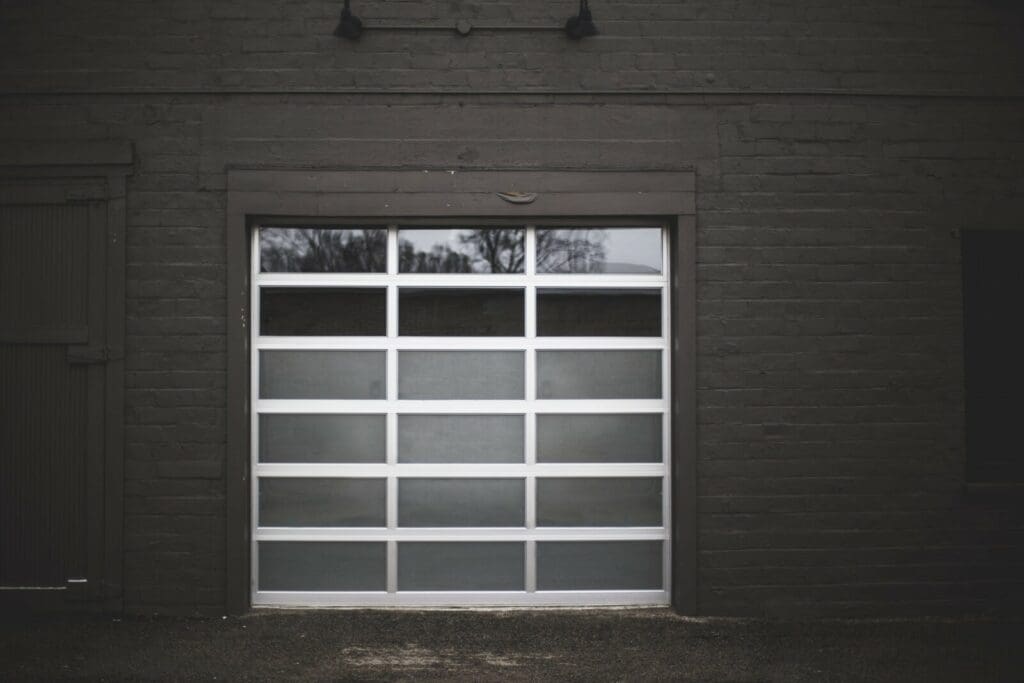 For the more conservative homeowner, there are a lot of recent updates to the classic garage door that preserve its traditional aesthetic while updating the materials and designs. These doors retain the typical decorative top layer design but each incorporates exciting new elements for a fresh and updated look.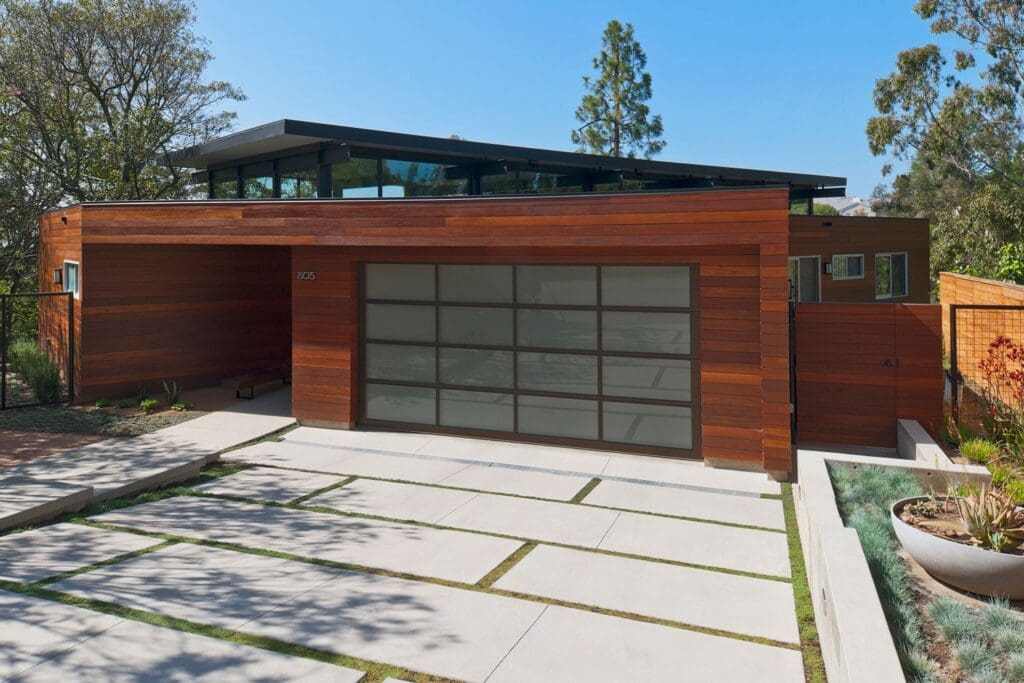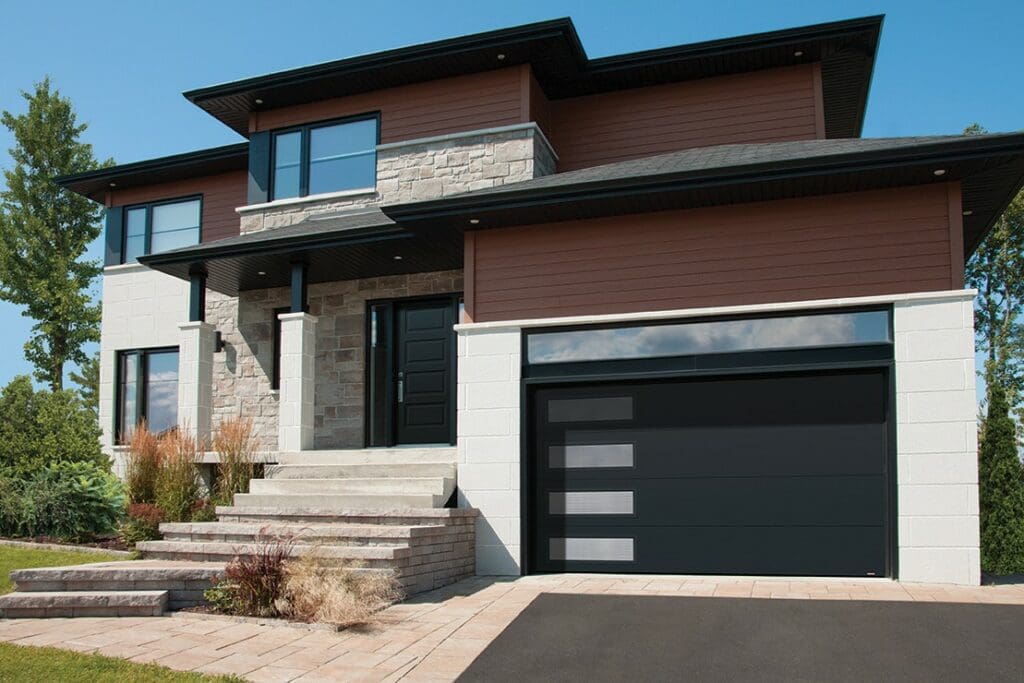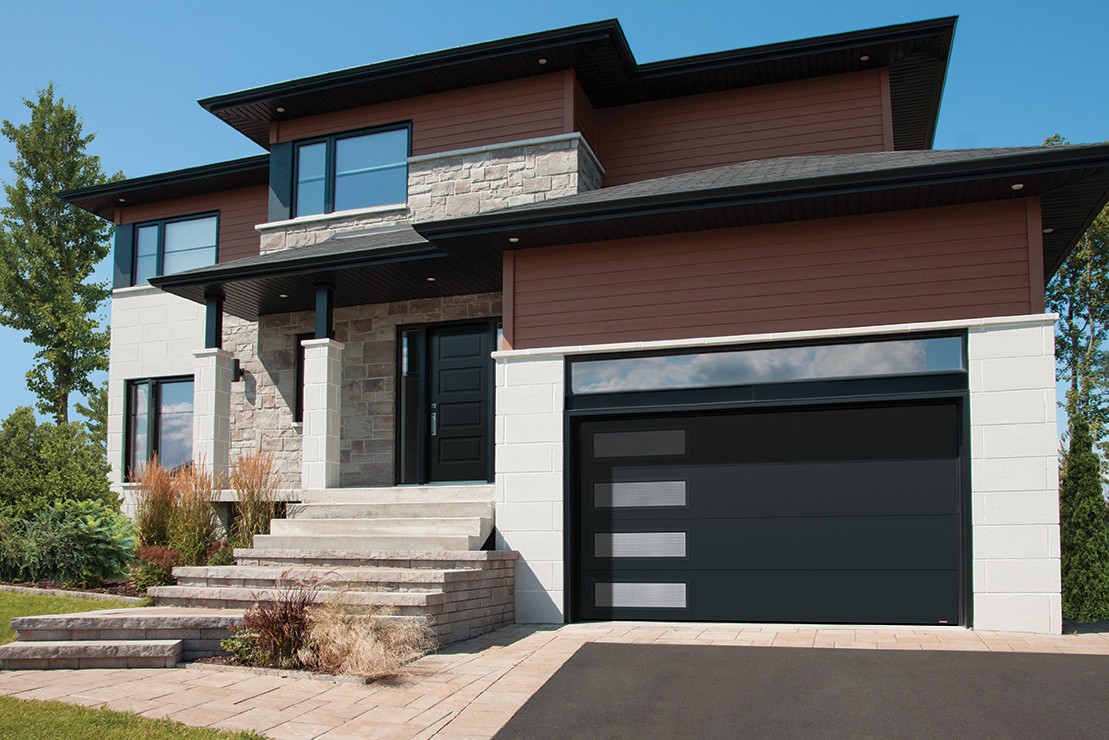 Finally, there are the one of a kind garage doors. There is a point when the garage door is no longer just an accent but the central statement of a house, these garage doors are loud and proud. Some may find them spectacular others may think they're a little much, but these cannot be ignored.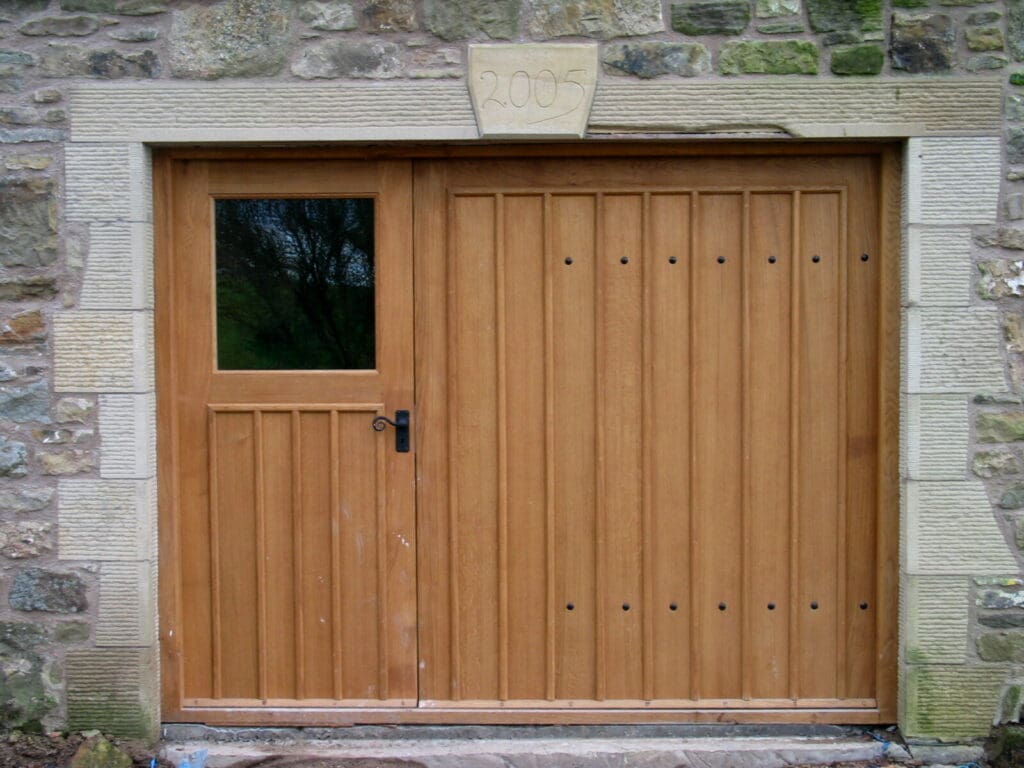 Whatever your personal tastes or budget, at One Clear Choice we have the right garage door for you. Our garage experts will help you find the door that reflects your sense of style and will ensure your home is given the perfect first impression. This simple step makes a huge difference in how your home looks and is a facelift to bring a hint of class and modernity to your home's exterior.
When you choose to do business with One Clear Choice, you are ensuring that you receive fair pricing, expert installation, and our world class customer service. We are so confident in our pricing that we guarantee to beat any competitors by at least $100 or we will pay you $50. Our installation includes a final inspection with the customer present so we are 100% sure everything is up to our client's standards. Finally all of our employees work for us and are not just subcontractors. This means they share our commitment to providing the best customer experience and are accountable. Call us today to schedule a meeting so we can find your dream garage door.
[gravityform id="1″ title="true" description="true"]