Tips for homeowners for their garage doors in the sunny, windy, and cold climate of Colorado
Here are three garage door problems that are unusual for some areas, but common to the sunny, windy, and cold climate of Colorado, and what to do about them:
1. SUN – Safety eyes can malfunction
In Colorado we have a lot of sun, and not many tall trees to provide shade. This can cause a problem with garage door safety eyes.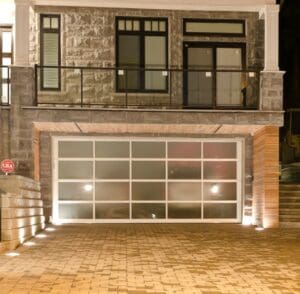 Safety eyes are optical safety sensors that tell the garage door when something is blocking it to prevent it from closing on top of something or someone.
If there is too much sun or light interference near your garage door safety eyes, this can prove to be a difficult problem to diagnose because it only happens at certain times of the year at certain times of the day. However, there are some solutions – theoretical as well as proven.
One possible solution is to reverse the safety eyes. Move the transmitting safety eye to the receiving eye position and the receiving eye to the transmitting eye's old position.
The other solution is to put a safety eye guard around the safety eyes. This provides shade. The guards are sold as a solution to this problem, and the manufacturer claims that it will improve this type of interference, but does not claim that it eliminates the interference from the sun and is therefore not a warrantable fix.
If you suspect an issue with your garage door safety eyes, call us at 303-565-6409 and we will come diagnose the problem.
2. WIND – Uninsulated doors can be blown in
In the windy areas of Colorado, high winds can blow in garage doors. This can be prevented by reinforcing the sections. Uninsulated garage doors should not be installed where high winds are present.
3. COLD – Garage doors can freeze to the ground
On cold and snowy days, when moisture gets trapped under the garage door, the weather seal may temporarily freeze the door to the ground.
It may seem like your entire garage door is broken when this happens, especially if the opener is working properly. However, adjusting the sensitivity settings should prevent this problem from occurring.
If you need help with any of the above garage door issues, call us at 303-565-6409 and we will be glad to assess the problem!