250.00 OFF ALL GARAGE DOORS INSTALLED PRICES
CLASSIC PANEL STEEL GARAGE DOOR INSTALLED PRICING
GARAGE DOOR PRICING AVAILABLE RIGHT HERE. START BY SELECTING YOUR GARAGE DOOR CONSTRUCTION DESIGN CHOICE BY CLICKING ON THE PICTURES BELOW.
VIDEOS
CLASSIC GARAGE DOOR OVERVIEW
CLASSIC GARAGE DOOR DESIGNS, GLASS, COLORS
GARAGE DOOR CONSTRUCTION
BROCHURE
INSTALLATION AND CARE
Affordable

Durable Three Layer Construction

Varied Levels Of Insulation Values

Lifetime Warranties On All Four Sections Against: Tearing, Bending, Cracking, Bending, Warping, Rusting,Chipping,And Fading. Everything But Impact.

Premium Plus and Premium Elite Come With Gold Bar Package From Clopay. This Includes Lifetime warranty On Springs, Rollers, and Hinges. Most Commonly Replaced Parts.

Premium Plus and Elite Have Poly Urethane Insulation and Are 10 To 15 Time Stronger Than Garage Doors That just Have Polystyrene Insulatio
Inexpensive

With Proper Maintenance It Will Work Well For Years

Baked On Enamel Paint Will Not Fade

No Warranty Against Tearing, Bending, Cracking, Splitting, Rusting.

Uninsulated Panels Are Loud
BACKED BY THE INDUSTRY LEADERS AND THE PEOPLE YOU TRUST!
Click Here Get Approved In Minutes For One Clear Choice Provided Financing Available Through Green Sky!
QUICK LOOK
CLASSIC STEEL GARAGE DOORS
CLASSIC STEEL DESIGN CHOICES
CLASSIC STEEL GARAGE DOOR CONSTRUCTION
CLASSIC COLLECTION DOWNLOADABLE BROCHURE
INSTALLATION AND CARE CLASSIC STEEL GARAGE DOOR
Garage Door Service. Garage Door Repair. Garage Door Installation. Garage Door Showroom. Denver Colorado.
GARAGE DOORS CASTLE ROCK, CO.
GARAGE DOORS COLORADO SPRINGS, CO.
GARAGE DOORS LOVELAND, CO.
OVER 1000 POSITIVE REVIEWS
Locations
Contact Us or Visit One Of our Three Garage Door Showrooms:
    
NORTHERN COLORADO REVIEWS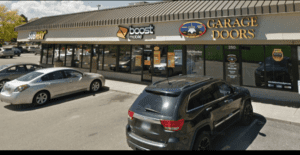 GARAGE DOORS LOVELAND COLORADO (NORTHERN COLORADO)
DENVER, COLORADO REVIEWS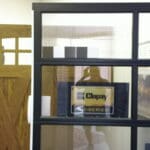 GARAGE DOOR SERVICE AND REPAIR IN DENVER, COLORADO

SOUTH DENVER REVIEWS
COLORADO SPRINGS REVIEWS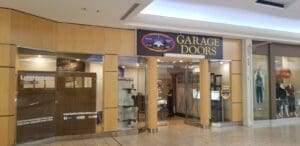 GARAGE DOORS AND GARAGE DOOR OPENERS IN COLORADO SPRINGS, COLORADO.

ABOUT US VIDEOS
SHOWROOMS IN DENVER, CASTLE ROCK, COLORADO SPRINGS AND LOVELAND


Google AD Customers Help Keep Prices Down and Please Help Us Track Our Advertising And Call One Of The Following Numbers. All Numbers Will Lead you to A qualified Customer Service Representative They Are used to Track Performance Only

Denver (720) 805-3677 North Colorado (970) 289-0679 South Colorado (719) 297-7767
google organic (719) 203-2783 South

Google Organic (720) 316-5747; (720) 256-2064 Denver
Google Organic (970) 235-2887 North
Google AdWord Castle Rock – (720) 805-1922
Google Places Colorado Springs (719) 204-4551
 One Clear Choice
Garage Door Service in Georgia
1017 Mansell Rd., Roswell, ga 30076
Google One Clear Choice Garage Doors Alpharetta/Roswell
(678) 590-5680 Google Organic One Clear Choice Garage doors Alpharetta Georgia
(470) 691-1622 Google Places One Clear Choice Garage Doors Roswell Georgia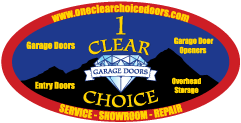 MAIN NUMBER 303-565-6409 HOW DID YOU FIND US?
GARAGE DOOR QUESTIONS AND ANSWERS COLORADO.