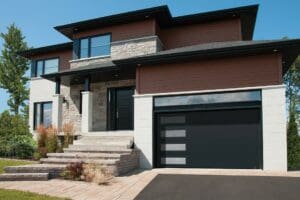 With so many garage door service companies out there, it can be overwhelming knowing how to choose one. Someone who is going to service or repair the largest moving object in your home should be trustworthy, reliable, experienced, and leave you feeling satisfied that the job was well done. All of these qualities add up to make a company credible.
One Clear Choice strives to be everything on that list. That's why we are called "One Clear Choice" – to make it easy for you to choose among all the different options. But we cannot claim to be credible without providing proof. That's why we have our Affiliations and Reviews available on our website for you to examine for yourself.
Take a look at our A+ rating with the Better Business Bureau, our consistent highest ranking on Tom Martino's consumer list, and more, and discover how much credibility matters to us at One Clear Choice.