When you need a new garage door, opener, or parts installed give us a call 303.565.6409.
We'll schedule a time convenient for you to get the installation you need done right.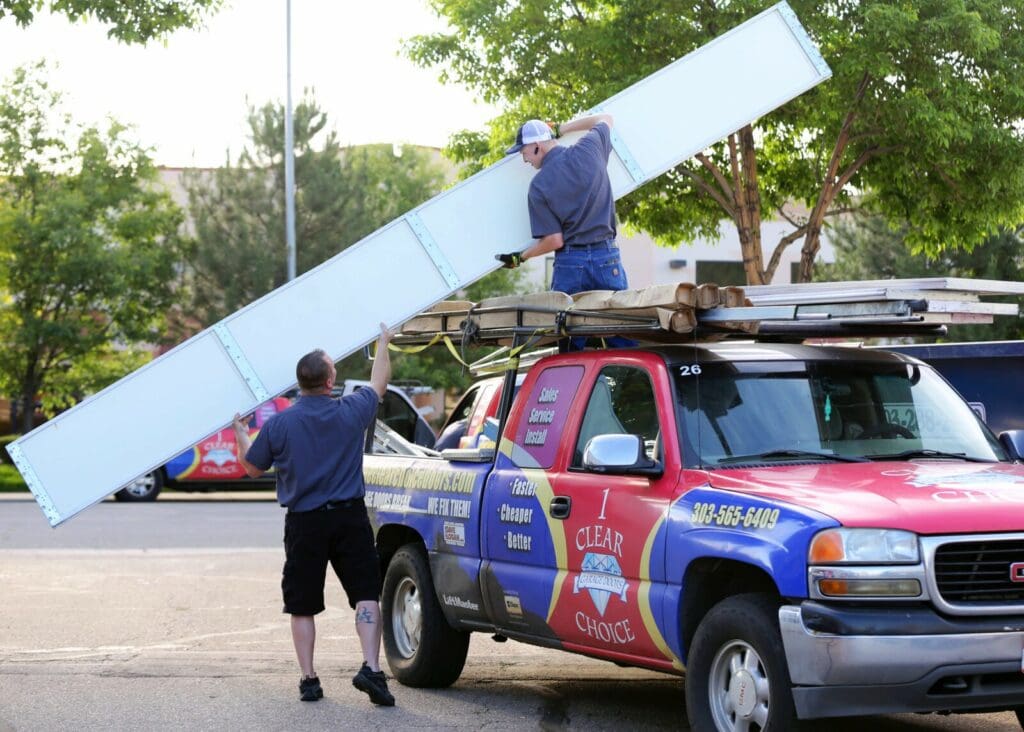 We install:
Garage Doors
Openers
Springs
Cables
Tracks
Hinges
Locks
Sensors
Other garage door parts
STANDARD INSTALLATION
Standard installation is included with the purchase of a new garage door.
Standard Door Installation includes:
Pre-installation site inspection to confirm measurement and determine installation conditions. NO CHARGE
(Subject to approval outside of Front Range area)
Delivery of new garage door up to 60 miles away from our Denver location.
(Subject to approval outside of Front Range area)
Tear down, Haul off and Disposal of existing sectional garage door.
Installation of Torsion Springs on all doors when possible.
Re-connection of UL- Approved garage door opener when replacing an existing sectional garage door.
Final cleanup and inspection of finished job with customer.
One year warranty on installation. Does not include problems, or damage caused by misuse, or impact.
Note: additional models and custom sizes available.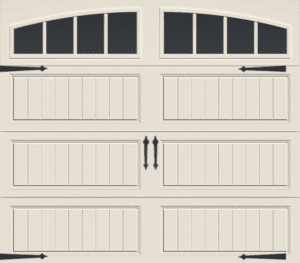 NON-STANDARD INSTALLATION

Additional services and materials not included with a standard install may include:
Remount existing opener on a 1 pc conversion: $60.00
Installation of low headroom track: $75.00
Hardware upgrade/Gold Bar package: $138.00 (springs, rollers and upgraded hinges)
Outside locks: $129.00
Inside slide lock: $29.00 (locks not recommended for doors with openers)
New Handles: $25.00 each side
Handles from old door installed at time of installation by request: only $10.00 each side
One Piece Conversion 8×7 & 9×7: $150.00
One Piece Conversion 16×7: $200.00
Trim Packages: Wood (recommended) $9.00/ft installed, Vinyl (not recommended) $3.00/ft installed and caulked
Note: Trim packages & other upgrades not listed are offered at an additional cost. Please call for custom door sizes.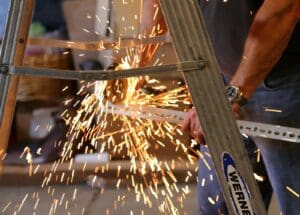 Remove existing opener on 1 PC conversion
Low headroom track
Hardware upgrades
Outside locks installed
Inside slide lock installed
New handles installed
Old handles installed
One piece door conversions
Framing
EPA haul off (RRP Rule lead safe removal)
Our technicians are employees, not uninsured contractors, so you can be sure the highest standards are being upheld during the entire installation process. We strive to give you the best deal and leave you with the peace of mind that your door has been installed safely and correctly.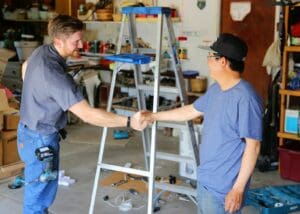 YOUR ONLY ONE CLEAR CHOICE FOR GARAGE DOORS!
DENVER 303.565.6409 | NORTHERN CO 970.222.0091 | CO SPRINGS 719.419.5546