If you already decided to improve the curb appeal of your home, there are a lot of factors to consider when picking a garage door, from the way it opens and closes to the material. However, one of the most important things to think about is the style of doors you want. In a previous post, we have gone over three garage door types: sectional, carriage, and folding doors. Here are more styles to consider.
Sliding Garage Doors
As the name implies, these doors slide. Even though sliding doors are commonly found in barns and stables, many homeowners love to use them in their garage. If you have limited overhead space, you can opt for sliding doors. For this reason, they are a perfect alternative if you have a shop or need to store additional goods and have high ceilings to clear, or if you just need to store your vehicle.
Roll-Up Garage Doors
You have probably seen them at industrial and commercial sites such as warehouses and storage facilities. Also called rollers, these are heavy-duty doors. The whole assembly is composed of horizontal steel-like panels that roll up as you open the gate. They can be manually opened, or automatically with the help of an automatic opener.
Up-and-Over Garage Door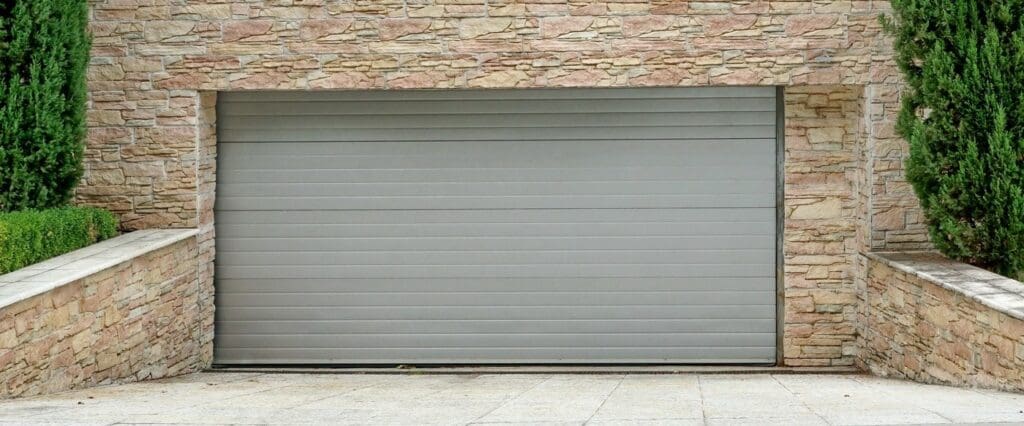 This is a garage door constructed of a single panel that rolls into the roof of the garage in one entire piece, unlike sectional doors that rise in sections. They come in two types: retractable or canopy. Just keep in mind to park your vehicle at a discreet distance, because these doors swing out.
Besides the style of garage door, you have to consider other factors such as the materials, accessories, and hardware options. The materials include steel, wood, fiberglass, or aluminum glass. Some models can include windows. Weatherstripping and windows are two of the most popular accessories.
If you have any questions, call One Clear Choice at (303) 565.6409. We will happily help you select the best garage door to enhance your home's curb appeal!