Different Garage Door Material for Your Home Style
If you are in the market for a new garage door, you will come across several styles and materials, but which will meet your needs best? The idea is to get a door that does not contrast with your home style. For example, a contemporary house will look better with a steel garage door, while a wooden door will make a perfect match with a Colonial home.
You can choose the material of your garage door based on their degree of durability, energy efficiency, or aesthetic appeal.
Metal Garage Doors
Steel and aluminum are popular metals for construction of garage doors. They have a contemporary look ideal for modern homes.
Steel offers a wide range of fashion, function, and price options. This versatile material can also be painted, and it is available in textures that mimic wood. Also, they can be backed with foam insulation for extra warmth.
Today, steel doors are made from two layers of galvanized steel. While low to maintain, they do rust and are prone to dents. We recommend doors with at least a 24 or 25-gauge steel, or one with a fiberglass overlay, which will make the door more resistant.
Aluminum doors are lighter metal, but also share many of the characteristics of steel. However, they resist corrosion better than a steel door. They can also be produced to mimic the appearance of painted wood. Aluminum doors are offered in many colors and finishes.
Fiberglass Garage Doors
Fiberglass doors add warmth and ambiance to the façade of any home. They are a perfect choice if you live on the coast.
This material is easily malleable, and so garage doors can be made to resemble wood closely. They can endure moisture and insects and are less subject to denting or cracking. Just beware that fiberglass doors are not recommended for extreme cold regions, as they can yellow and eventually break over time.
Stay tuned to learn about natural wood and wood composite garage doors.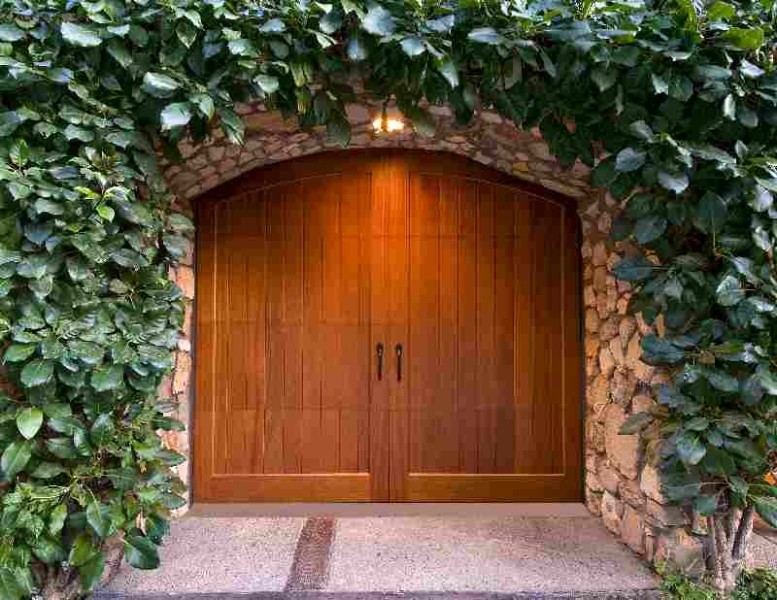 Regardless of the garage door material you choose to complement your home style, One Clear Choice is your one-stop shop for your garage door needs. We sell the best brands of garage doors in Colorado.